Christie: fiabilidad total en sus lámparas
Tras monitorizar diez millones de pases en dos años, Chistie presenta una fiabilidad del 99,999% en sus lámparas para cine digital.
El departamento de Calidad Global y el Centro de Operaciones en Red (con sede en Cypress, California) de Christie han hecho público un estudio que confirma una fiabilidad del 99,999% de sus lámparas. La información estadística de estos datos se ha obtenido del Christie Network Operations Center (NOC), que ha monitorizado más de 10 millones de pases en los últimos dos años. El tamaño de la muestra de los datos incluye los 3.800 proyectores digitales Christie instalados durante la Fase 1 del despliegue de cine digital Christie/AIX (ahora Cinedigm) que comenzó en diciembre de 2005. Cada sistema de cine digital de ese despliegue es monitorizado a distancia, en forma 24/7, y evaluado para controlar la higiene ambiental, el mantenimiento, la fiabilidad y el tiempo de funcionamiento.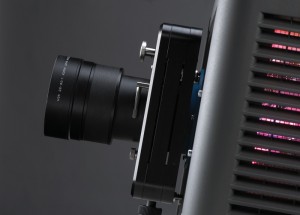 Craig Sholder, vicepresidente de la división Entertainment Solutions de Christie, ha comentado que "estamos en una posición única de tener datos cuantificables que confirman que las lámparas Christie con los proyectores Christie proporcionan a los exhibidores un tiempo de funcionamiento probado del 99,999%. Cada mes nuestro NOC supervisa más de 500.000 pases individuales, y cada mes nuestro Departamento de Calidad analiza los datos del NOC para asegurar que nuestros sistemas siguen funcionando impecablemente". Y es que en la situación económica que vivimos, resulta imprescindible para un exhibidor asegurar que no perderá la recaudación de un pase por un fallo en la proyección. En la actualidad, los sistemas Christie CP2000-ZX, Christie CP2000-XB, Christie CP2000-SB y Christie CP2000-M son los proyectores más brillantes y de más alto rendimiento con los costes de funcionamiento más bajos en su clase. Con la incorporación de la tecnología Christie Brilliant3D, la serie de proyectores Christie CP2000 proporciona imágenes en 3D más grandes, más brillantes y más nítidas en resolución 2K.
Did you like this article?
Subscribe to our RSS feed and you will not miss anything.
Other articles on Christie