When the brick is replaced in architecture from moving image ...
El sistema Watchout de Dataton se ha empleado en un espectacular nuevo edificio en Seattle (Estados Unidos) propiedad de Starbucks Coffee. El vestíbulo está presidido por un enorme videowall que proyecta una producción en bucle de media hora.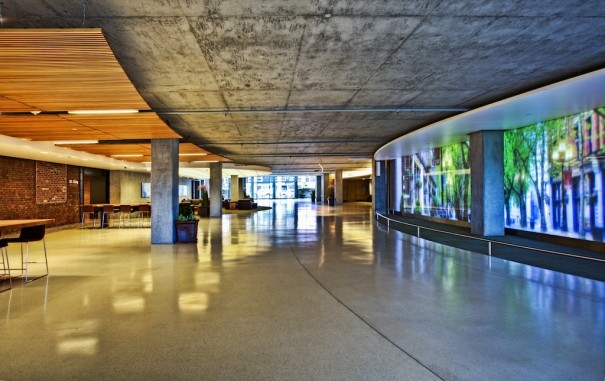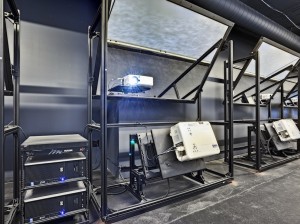 Ubicado en el 505 de la 1st Avenue South, un edificio de oficinas en el centro de Seattle (EE.UU.) ha optado por sustituir el ladrillo de sus paredes por un espectacular montaje de imágenes en movimiento. Un total de seis proyectores DLP, cada uno con su propia estación de trabajo HP sincronizadas entre ellas, forman parte del corazón de esta instalación diseñada por Tracey Nash para ProAV Gear e integrada por CompView. El vestíbulo no fue diseñado inicialmente con un videowall gigante, pero el propietario del edificio, Starbucks Coffee optó finalmente por una instalación interactiva o multimedia capaz de crear un look diferente sin tener que cambiar la iluminación o la decoración. De esta forma, el equipo de diseño desarrolló un ingente mural con suave movimiento utilizando una retroproyección sin costuras con una producción en bucle de treinta minutos de contenido cuyo encargo costó una fracción del precio de lo que produci un video de esa longitud costaría.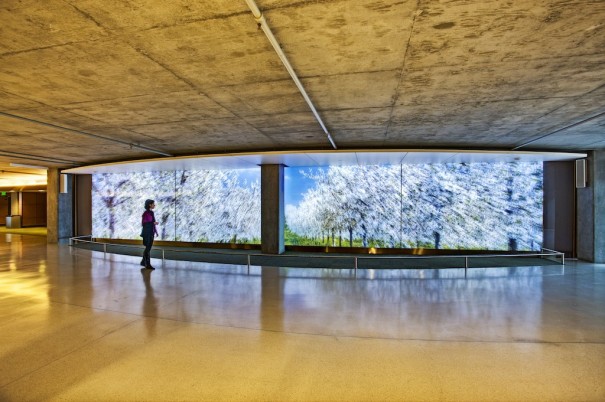 Did you like this article?
Subscribe to our RSS feed and you will not miss anything.
Other articles Dataton