EarPro and LG close an agreement of distribution for those products B2B and Digital Signage
Earpro, que representa y comercializa en España equipos audiovisuales de primeras marcas desde hace más de veinte años, ha llegado a un acuerdo con la empresa LG Electronics para la distribución de su gama profesional.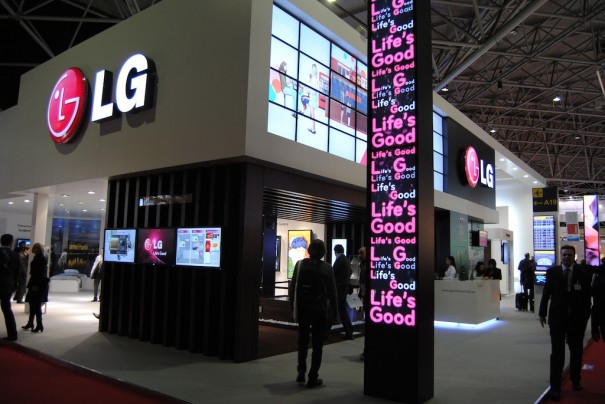 Tras la firma de un acuerdo de distribución entre Earpro y LG, la empresa barcelonesa comenzará a distribuir a partir de este mes de junio 2011 monitores de gran formato y soluciones de digital signage de la firma surcoreana LG Electronics. Los responsables de Earpro se han mostrado muy satisfechos con el acuerdo alcanzado, ya que podrán ofrecer a sus clientes una gama muy completa en Digital Signage, y siempre con los niveles de calidad y competitividad característicos de LG. Por su parte, desde LG España comentan que "las principales razones por las que hemos elegido a Earpro para distribuir nuestros productos profesionales en España han sido su larga experiencia en el canal de distribución y también su consolidación en el mercado, con más de 23 años de presencia". La gama actual de productos B2B y profesionales de LG está orientada a todo tipo de proyectos audiovisuales de Digital Signage y también a proyectos de gran envergadura, en los que LG se distingue por la calidad de sus productos, la amplitud de su gama y su alta competitividad. Entre otros muchos otros productos, Earpro contará con los nuevos e innovadores formatos de "Stretched Display" (M2900S y M3800S) de 29" y 38", con contenidos intercambiables, que se adaptan a las necesidades de cualquier negocio, ofreciendo un punto de información más eficiente e innovador. Además, su nivel de intuición y su sencillo funcionamiento hacen que prácticamente todo el mundo pueda poner el sistema en funcionamiento, sin dificultades. Earpro dispondrá también de la solución SuperSign de LG, para Digital Signage, que proporciona un conjunto muy interesante de hardware y software para este tipo de aplicaciones. Se trata de un innovador programa de cartelería digital que se adapta perfectamente al sector Audiovisual, permitiendo la creación y programación de contenidos y la gestión de la programación y de mensajes instantáneos. Además de la gama profesional, Earpro distribuirá también la gama Comercial TV de televisión comercial, destinada a aplicaciones semi-profesionales como hoteles o zonas de ocio. En cuanto a la gama de pantallas LCD, remarcar que toda ella incorpora puertos RJ45 para control LAN a través del software EZ Net Manage.
Did you like this article?
Subscribe to our RSS feed and you will not miss anything.
Other articles on EarPro, LG