Digital signage white paper
IAB launches a white paper on digital signage: ' Digital signage: the fourth screen ' in which deals with the present and the future of this new form of media advertising that is undergoing a remarkable boom.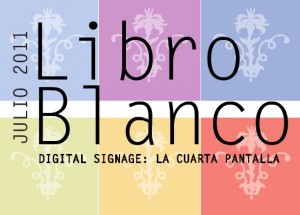 IAB Spain, association representing the sector's marketing, advertising and digital communication in Spain, has launched the thirteenth volume of your white papers with the title Digital Signage; the fourth screen.This document, which addresses present and future of dynamic digital marketing, has been developed thanks to the work of the members of the Commission for Digital Signage IAB Spain, formed by Introl, Neo Advertising, Nielsen Online, Publimedia Management, TrueMedia and Viscom Sign.
Did you like this article?
Subscribe to our RSS feed and you will not miss anything.
Other articles on IAB