Miles Donovan ocupa un puesto de nueva creación en Christie
Su objetivo es aumentar el apoyo en ventas en los segmentos del LCD y el DLP de 1 chip en la región EMEA.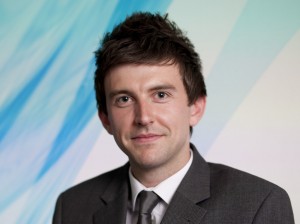 Con el fin de fortalecer su apoyo a los importantes segmentos del LCD y el DLP de 1 chip en los territorios de EMEA, Christie ha creado una nueva posición en su oficina central de Wokingham, Berkshire, y ha designado a Miles Donovan para ocuparla. Con experiencia previa en las industrias del ocio y de los servicios, el papel de Donovan será estrictamente de carácter interno. "Me aseguraré de que nuestros equipos de ventas en la región EMEA tengan todas las herramientas y materiales de apoyo que necesitan para explotar esos importantes sectores de producto", dijo el nuevo Support Specialist de las gamas LCD y DLP de 1 chip. "A medida que el mercado continúa cambiando y volviéndose más competitivo, existe un requisito creciente de asegurar que todas las necesidades de producto y marketing se estén cumpliendo en toda Europa, Oriente Medio y África con el fin de impulsar las ventas. Cada territorio será tratado de forma independiente", ha añadido. Reportando a James Belso, gerente de ventas de canal del Reino Unido, Miles Donovan describe su nombramiento como "un reto apasionante y una oportunidad increíble para establecer una nueva posición en una industria de gran interés y rápido crecimiento."
Did you like this article?
Subscribe to our RSS feed and you will not miss anything.
Other articles on Christie