VPL-VW95 and VPL-HW30, two new 2D / 3D high-end projectors Sony
Sony now has in the market with two new projectors for professional and high-level home cinema applications. The new VPL-VW95, successor to the popular 90, is a Full HD that offers exceptional image quality even in 3D projections. The cheapest model is the VPL-HW30, a projector that Sony has equipped with SXRD panel high frame rate (1920 × 1080).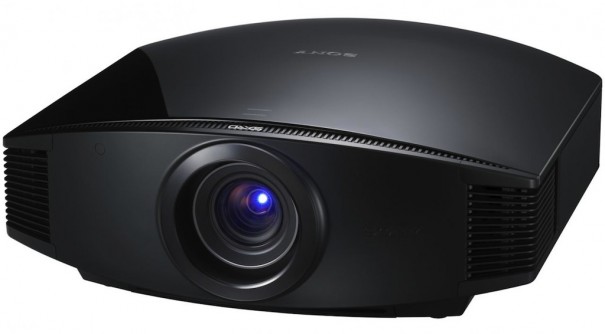 Sony cuenta ahora en el mercado con dos nuevos proyectores para aplicaciones profesionales y home cinema de alto nivel. El nuevo VPL-VW95, sucesor del popular 90, es un Full HD que ofrece una calidad de imagen excepcional incluso en proyecciones 3D. Con un contraste dinámico de 150.000:1 este proyector, fácil de usar y controlar, ofrece imágenes vibrantes. El VPL-VW95 cuenta con un transmisor para obturación 3D integrado en el frontal del propio equipo con un alcance de hasta cinco metros. Una ventaja de esta nueva generación es que Sony ha actualizado sus gafas 3D haciéndolas ahora más ligeras y envolventes y con la posibilidad de cargarlas a través de USB, eliminando así los inconvenientes de usar pilas. Además, el filtro va incorporado directamente en las propias gafas evitando el molesto perímetro que solía aparecer en la serie anterior. El nuevo proyector cuenta con la exclusiva tecnología de control dinámico de lámparas que incrementa su rendimiento cuando se proyecta en modo 3D. Cuando se abren los obturadores de las gafas 3D, la tecnología de control dinámico de lámparas aumenta así en tres veces el nivel de brillo de la imagen que va al ojo de forma automática, con el fin de potenciar el impacto y la eficacia de la lámpara. De estra manera, no se pierde brillo y el usuario disfruta de una excelente experiencia visual. Con mucho más brillo que el anterior 90, el 95 es un equipo muy friendly con multitud de posibilidades de ajuste desde el menú (nivel de negros y blancos, ajuste de brillo, configuraciones 2D y 3D independientes…). Cuenta con una función que compensa los desajustes en la gestión del color o los caracteres. Puede seleccionar R(rojo) o B(azul) para realizar los ajustes en G(verde), así como ajustar la dirección horizontal y vertical desplazando la imagen completa o seleccionando zonas para cada color. Dispone también de una función RCP (procesador de color en tiempo real) que ajusta el color y el tono de cada uno de los colores finales de la imagen proyectada por separado. Además, en la versión 2 se puede ajustar el brillo del color al mismo tiempo. Incorpora, además, un excelente motor de mejora de imágenes totalmente digital que Sony ha diseñado para los dispositivos de proyección frontal. Este motor de gran calidad se basa en una serie de algoritmos exclusivos de Sony, con la reducción del ruido y la mejora del color para producir imágenes nítidas, vibrantes y de aspecto real. Con el VPL-VW95ES se pueden configurar hasta 5 posiciones de imagen diferentes. El proyecto memoriza las posiciones configuradas para ajustarse a la relación de aspecto de la imagen, por ejemplo, para ajustarse al tamaño de la pantalla. Otra novedad es el desplazamiento de lente ajustable. La posición de la imagen (horizontal y vertical) se puede ajustar fácilmente con la función de desplazamiento de la lente ajustable electrónicamente. En cuanto al contraste, este proyecto incorpora un sistema de control automático de iris en función de la escena, maximizando los niveles de nrgo y blanco sin reducir el brillo de picos. Gracias a la tecnología Motionflow, el proyector VPL-VW95 puede mostrar el doble de imágenes por segundo. Este algoritmo, exclusivo de Sony, crea imágenes completamente nuevas a partir de la señal entrante y la inserta entre los fotogramas originales para reproducir el movimiento con mayor nitidez y suavidad. Por otro lado, los paneles SXRD reducen los huecos entre píxeles a 0,2 µm, de modo que se obtienen imágenes más nítidas y sin puntos. Además, esto hace posibnle la reproducción de hasta 240 fotogramas por segundo. La apertura y el cierre de los obturadores de las gafas 3D están sincronizados para que el ojo reciba la imagen correcta y, así los cruces se reduzcan al mínimo. El resultado son imágenes 3D en alta definición y con un nivel de detalle tan elevado que parecen reales. El nuevo proyector es, además, muy silencioso gracias a un sistema de descarga de aire con un nivel de ruidos de apenas 20 dB.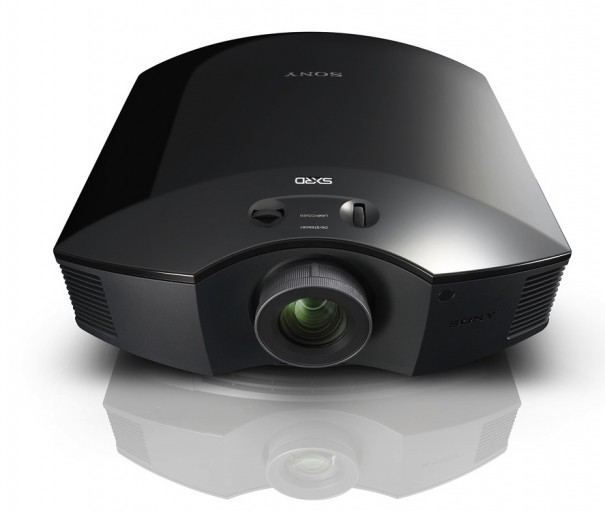 VPL-HW30 The cheapest model is the VPL-HW30, a projector that Sony has equipped with SXRD panel high frame rate (1920 × 1080), which helps reproduce the movement with extraordinary fluidity and reduces the wake of movement to provide images very sharp (Motionflow), while providing a contrast ratio of 70,000: 1 and a brightness of 1300 lumens. In addition, the ghosting of 3D is considerably reduced thanks to the control system SXRD panel of 240 Hz. Another advantage of this equipment is that it is able to simulate 3D video from 2D images.
New generation active glasses

The new active shutter glasses Sony TDG-PJ1, weigh 18 grams less than the previous model (59 gr ,. instead of 77 gr.). Charge in 30 minutes proprocionan 30 hours of uninterrupted operation. To this a new transmitter, the TMR-PJ1, which synchronizes the 3D images easily to produce a high quality three-dimensional effect is added.
Did you like this article?
Subscribe to our RSS feed and you will not miss anything.
Other articles on Sony