Visual Cramb presented in Total Media innovative solutions in DS
Crambo Visuales acude a una nueva edición de Total Media con numerosas soluciones y productos profesionales y específicos pensados para este sector.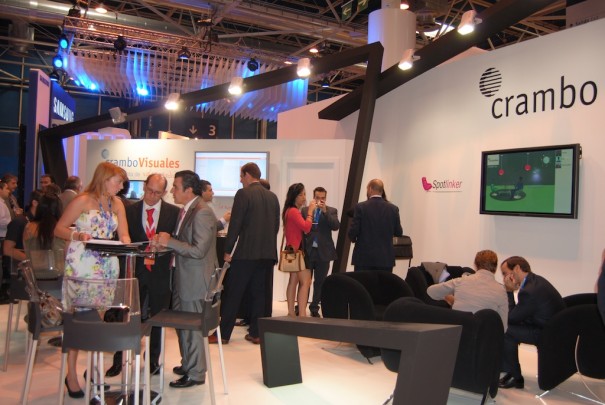 Visual Cramb apuesta firmemente en la promoción de digital signage con su presencia en Total Media 2011, una feria que ha abierto hoy sus puertas en Madrid y que muestra las últimas soluciones y productos profesionales y específicos pensados para este sector.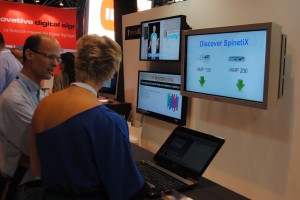 En este sentido y de la mano de SpinetiX, se presenta el nuevo software de manejo aún más sencillo y que en combinación con el modelo HMD, convierten a esta solución en la más idónea para dar cobertura a la mayor parte de los proyectos de DS del mercado. También se exhiben las múltiples posibilidades que ofrece el software Fusion del fabricante suizo incluido sin coste añadido en los dispositivos HMP100 y HMP 200. Diseñado para pequeñas y medianas instalaciones y con un rápido y eficiente interface posibilita crear, administrar y publicar contenidos en tiempo récord. La gran variedad de funcionalidades ofrecidas por ambos productos (de bajo consumo energético) permiten simplificar la implementación, el manejo y el mantenimiento de modernas y efectivas soluciones audiovisuales, incluyendo en el modelo HMP 200 la novedad de que admite Full HD. Del mismo modo, Crambo Visuales enseñará las diferentes aplicaciones desarrolladas sobre la plataforma abierta de SpinetiX basadas en sistemas LDR Y RFID.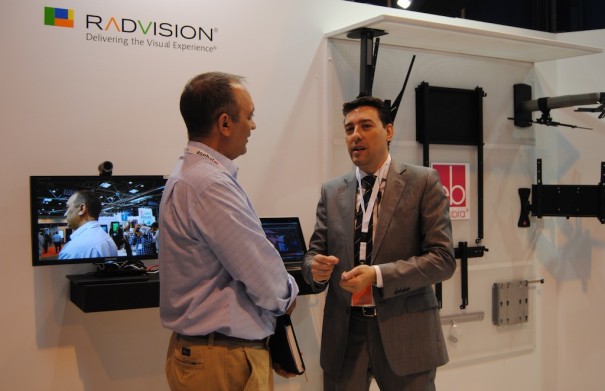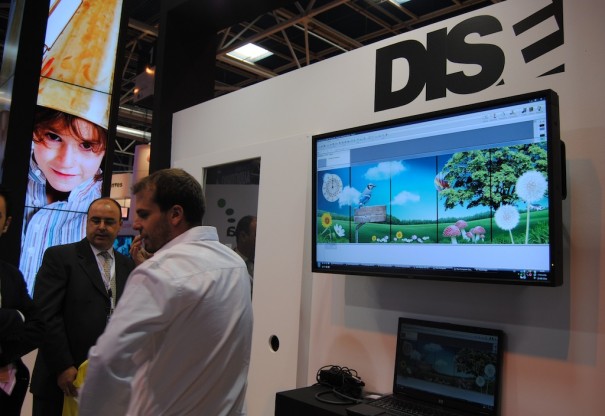 Soluciones low cost Otra de las grandes novedades es la presentación de los productos "low cost" para proyectos de tamaño reducido y bajo consumo de la mano de las soluciones de IADEA, nueva marca que empieza a distribuir Crambo Visuales especializada en dispositivos de señalización de medios digitales. En lo que a sistemas táctiles para videowall y monitores multitouch se refiere, otra de las interesantes novedades que se están dando a conocer en Total Media es RadarTouch. Se trata de un sistema que convierte cualquier área del display, superficie o espacio abierto en un área multitáctil, pudiendo llegar a crear un espacio de interacción de hasta 25 metros de ancho. Con RadarTouch se pueden crear hasta diez áreas activas de uso y su sencilla interfaz gráfica permiten al usuario un fácil manejo. La participación de Crambo Visuales en Total Media también servirá para mostrar la tecnología Spotlinker disponible en Apple Store y que nos permite estar interconectados en cualquier parte a través de salas virtuales con ubicación física con la ayuda de nuestro smartphone.
Did you like this article?
Subscribe to our RSS feed and you will not miss anything.
Other articles on Crambo, Total Media