Dekom Visual Solutions offers zero percent financing in telepresence
Dekom Visual Solutions (formerly ViDOFON) offers an extensive portfolio of professional solutions in the areas of configuration and videoconferencing facilities and infrastructure in high definition with a funding program to 0% leasing.
Dekom Visual SolutionsSpecializing in videoconferencing solutions and digital signal transmission, offers a leasing program to 0% financing on their telepresence. The new leasing program offers an economical way to modernize infrestructuras communication. This formula has been designed so that companies can through a fixed monthly fee, get the latest technology without being subject to capital without the need for a large outlay.
El buque insignia de las soluciones de telepresencia de esta compañía es el modelo Media Presence System, un sistema de conferencias representativo que responde a las más altas exigencias. Todos los componentes están armonizados e integrados en el panel de pared y encajan en una imagen conjunta y elegante. Cámaras y pantallas están detrás de unas pantallas de cristal tintado que a su vez hacen las funciones de altavoces y unen todos los elementos de la pared multimedia.
The conference, image and audio work without noise, hidden in the back. All functions are centralized in a single control system for easy handling of all individual functions. The Media Presence System can be used in different environments with one or two monitors and custom options.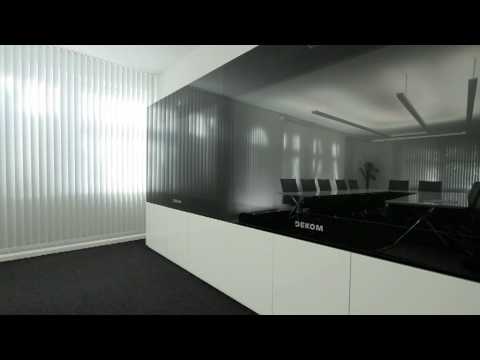 Did you like this article?
Subscribe to our RSS feed and you will not miss anything.
Other articles on Dekom Visual Solutions