Cubensis and Ballantine's propose us to discover the music that we carry within us
Method Helmer agency has commissioned Cubensis an application that transforms hand music in the new BTL campaign for Ballantine's, "Saca music inside you." Applying a fingerprint recognition technology, the user discovers how the palm of your hand can be transformed into a song.
The Agency Helmer method has been selected by Ballantine's to carry out its new campaign BTL "Saca music in you", the action moves to the nightlife philosophy Plan B: create music in a different way. The aim of the campaign is to unite technology, music and communication to turn the brand into an icon of personal expression. Therefore, customers Ballantine's interacturán through technology to create their own musical imprint
To this end, proposed method Helmer Cubensis create software that transformed the hands of people in music. The application consists of a digital recognition that, after reading the morphological variables of the palm, instantly creates a unique and personal musical composition with the collaboration of Carlos Jean.
For the occasion Carlos Jean instructed the musician Santiago Abbey a not simple mission: to compose music installation. With music, Cubensis formed a large database of sounds and structure of musical styles that the software takes care of mixing according to the shape of each hand and turn it into a song.
Otro de los requisitos de la agencia Método Helmer era que la aplicación tenía que ser multiplataforma, así que Cubensis ha creado una versión para utilizar en bares con un mueble realizado a medida. También han desarrollado la aplicación para Internet y para Smartphones (Iphone, Android y Blackberry). La versión para Iphone e Ipad ya está disponible en el Apple Store y la versión para Android en el Android Market, mientras que actualmente están trabajando en la versión para Blackberry que estará disponible en breve.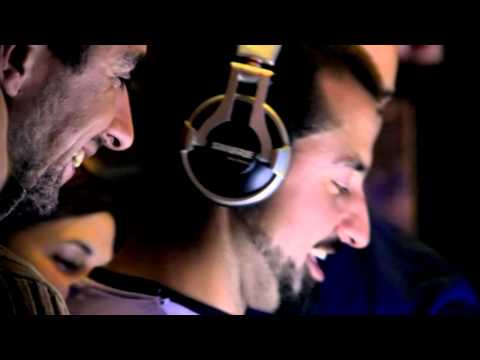 Did you like this article?
Subscribe to our RSS feed and you will not miss anything.
Other articles on Cubensis