Samsung advance the future of those displays with a model transparent and flexible
Image of Samsung division takes time researching with transparent and flexible displays, and has now joined two concepts through a video that demonstrates how you would like to be smartphones and tablets of the future: a flexible and fully transparent screen that allows you to use applications of augmented reality, Geolocation, or photography.
Samsung He has presented what may be a new generation of screens, the new Flexible AMOLED display. It would work like any other screen a 'smartphone' or 'tablet' but with the difference that there is no case that hold it and the possibility to fold it.
Displays AMOLED (Active Matrix organic light emitting diode) are plastic devices very thin and light, with reinforced protection systems, very low power consumption, with high image quality and very affordable, with great flexibility and the ability to be wrapped without damage.
This tab
let futuristic has been revealed by a 30-second video that shows the main features, including 3D applications, interactive publication management, simultaneous language translator real-time services, geo-location and use of the camera include integrated.
The screen has the same thickness as a sheet of paper and allow users to make video calls, read newspapers or enjoy three-dimensional images while enjoying what is happening in the world looking through it. The technology would allow real-time translation in two languages ​​while displaying 3D content.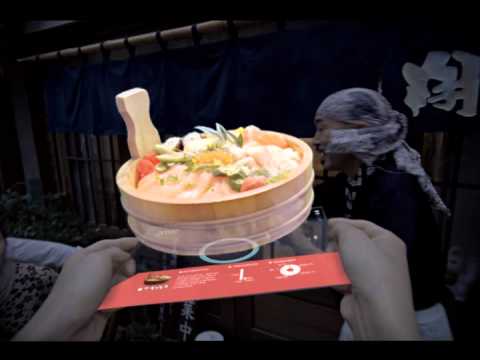 Did you like this article?
Subscribe to our RSS feed and you will not miss anything.
Other articles on Samsung