Vodafone turns Christmas lights into interactive displays
Vodafone has installed in Madrid (Calle Princesa with Marqués de Urquijo) Six curtains LED work like interactive screens where congratulatory messages appear that users send through the website created for this purpose or in any of iPads that operator personnel available to pedestrians until December 20.
Vodafone has enabled 6 LED curtains on a stretch of Princess Street Madrid (corner Marqués de Urquijo), where all citizens can post their personalized Christmas greetings. LED curtains showing a red and on it are appearing continuously congratulations that users send through the website created for that purpose, or from your smartphone or tablet.
In addition, during the days that lasts this action, in the same street Princesa several people help passersby with iPads to create their Christmas greetings, send and publish it on the street almost in real time. They may immortalize the moment receiving a video with the result of the message delivered in Madrid lights to an e-mail that facilitate when making the cards.
Messages must be no longer than 50 characters.
According Sofia Rodriguez Sahagun, Director of Brand & Customer Vodafone Spain, it said in a statement that "this Christmas we wanted to share a new way to compliment the festivities, personalizing something as traditional as are Christmas lights with interactive messages sent from all over Spain through our website or directly on the street. This put the latest technology for users to make use of it, in a simple and original way. "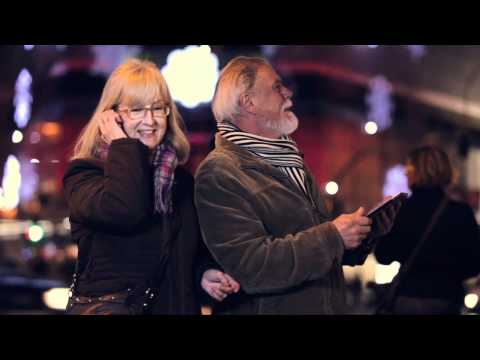 Live Webcam (The screens work Sunday through Thursday from 20:00 to 23:00 and lasted until 24:00 on Fridays and Saturdays)
Did you like this article?
Subscribe to our RSS feed and you will not miss anything.
Other articles on Vodafone