Catch it bet by the boxes gift with reality augmented
The proliferation of ' boxes gift ' during this period Christmas is a phenomenon that not has result alien to the web of travel and leisure urban Atrapalo.com, that has announced the launch of a vale in format box gift with technology of reality augmented that can send is physically and receive is in 48 hours, completely customizable.
After more than 10 years working in exclusive in the environment online, the web of travel and leisure urban catch it is has become in the first in apply the reality augmented in their products to the launch a vale gift with this technology. The catch is worth gift it is made tangible through a gift that may be sent physically and receive within 48 hours, fully customizable.
As they point from catching it, "Unlike other proposals that exist in the market, the new voucher gift has the versatility that gives the large portfolio of product that offers travel and urban leisure website, as well as the advantage that own voucher gift lacks an expiration date".
Starting from now, all them vouchers, both those sent by e-mail, as the new version of box gift, include the experience digital interactive that may be activated with a device Android, iPhone or iPad.
In this first stage of launch, have been created three creative pieces with the technology of augmented reality special for Christmas, birthdays and one more generic greeting. With just download the free application of trap, it will be possible to view them. The team creative of catch it is already developing new parts to customize to the maximum the vale gift. In addition, in a future the company is raises the possibility of offer this new version of vale gift offline in points of sale selected.
The Voucher is integral because it has the option to donate part of it to a number of companies linked to social projects. Atrápalo has a social commitment and contributes a percentage of profits to different projects. This initiative is encouraged that in a simple way, it can also support people who need it most.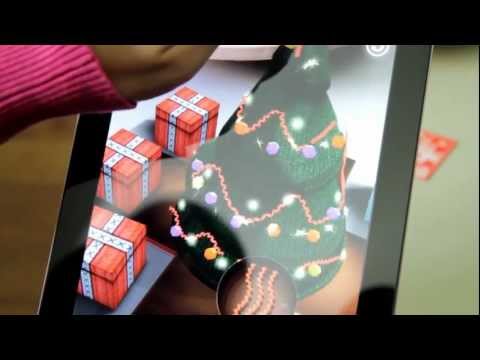 Did you like this article?
Subscribe to our RSS feed and you will not miss anything.
Other articles on Atrapalo