Lumus develops fully transparent augmented reality glasses
Lumus, una pequeña compañía israelí, mostrará en la feria CES de Las Vegas un prototipo avanzado de gafas pantalla de realidad aumentada totalmente transparentes, ligeras, de alta resolución e incluso graduables. Las lentes tienen una resolución de 720 píxeles y muestran una pantalla de 87 pulgadas a una distancia de unos 3 metros.
La compañía israelí Lumus ha creado unas gafas con cristales completamente transparentes en las que se pueden reproducir imágenes y vídeos con una gran resolución. Este interesante dispositivo no integra una pantalla LCD para cada ojo, sino que proyecta la imagen directamente sobre las lentes, que hasta pueden ser modificadas para que puedan ser usadas por las personas con problemas de visión. La imagen resultante posee resolución 720p (también habrá una versión 1080p), y equivaldría a una pantalla de 87 pulgadas a 3 metros de distancia.
Este dispositivo de realidad aumentada, a diferencia de otros diseños, destaca por no tener un aspecto 'futurista'. Al contrario, podrían llegar a confundirse con unas gafas normales. La única diferencia es que las gafas desarrolladas por Lumus tienen unas patillas más gruesas. En ellas está localizado el sistema que permite reproducir contenido en las lentes.
Por otro lado, como cada pantalla funciona de forma independiente, se puede mostrar vídeo en 3D. Además, las gafas tienen características de realidad aumentada que son exclusivas para el usuario. Todo lo que ve es visto por él exclusivamente. Esto es posible gracias a un par de bombas de luz integradas que alimentan la lente. Aunque las gafas Lumus presentan imágenes a través del campo de visión de una persona, no los hace ajenos a su entorno, ya que se puede ver a través.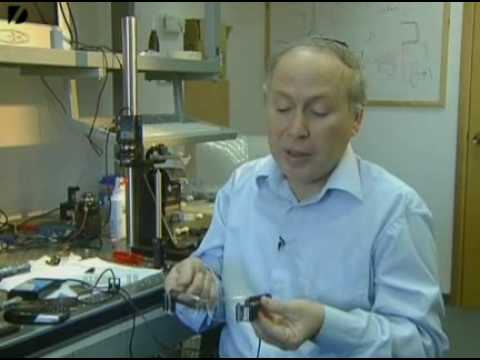 Did you like this article?
Subscribe to our RSS feed and you will not miss anything.
Other articles on

Lumus