EOS Innovation creates a "humanized" telepresence robot
French robotics company EOS Innovation has developed the E-One as a telepresence robot to take care / monitor people or simply to monitor the home remotely.
The robots have yet to our lives, but it seems that soon they will do this, judging by the device developed by the French company EOS InnovationIt will no doubt bring pleasant memories to those who enjoy with the animated Disney-Pixar WALL-E movie. E-One is called, and it is basically a gigantic webcam wheeled Telepresence allows, or what is the same, will move the camera in places where we are not, to see what the robot sees.
The E-One has a monitor as the head and the idea is that to project the image of a human to talk with people to distance as if it were a video conference and so the person who interacts with him feel it less impersonal, especially the elderly. It measures 22 feet, weighs 22 pounds and operates up to 4 hours with a single battery charge.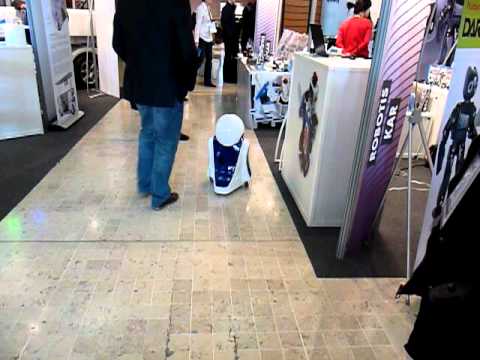 Did you like this article?
Subscribe to our RSS feed and you will not miss anything.
Other articles on EOS Innovation