Vertex will ISE 2012 an innovative LED globe and its new Mediaglass solution
The German company vertex will attend the next edition of the ISE exhibition to present their latest developments, including a Globo LED equipped with LEDs specially developed for three-dimensional displays, and Mediaglass, the latest innovative solution integration of LED and laminated glass for large screens in facades.
El especialista en sistemas electrónicos de pantalla LED, RololightIntegrated Systems Europe will present its extensive activities of business for interior and exterior facades, as well as innovative solutions for architectural lighting.
Under the motto "Vertex - the future is bright," firm German and ARTmos partner will exhibit a highlighted product: a unique LED globe which is equipped with LEDs specially developed for three-dimensional displays. The globe responds to the pressing and sensors such as temperature, brightness, distance or time. Music and sound reacts quickly, with amazing 3D effects. Titles of songs, greetings and other messages can be entered directly and immediately displayed on the globe.
Vertex will show in Hall 11 stand P73 P76 all its current portfolio of products, such as displays in black and white and bicolor, developed and produced in accordance with the latest technological advances in color and large screens in facades, video screens.
Michael Bredow, director general de Leurocom, ha comentado: "El campo de aplicación es múltiple. Por ejemplo, pantallas de matriz completa para deporte, industria y transporte, videos a todo color para publicidad al aire libre de gran superficie, sistemas de información urbana y ferias, así como innovadores displays transparente para la integración en fachadas de edificios. Gracias a nuestra cooperación con ag4 mediatecture y la joint venture formada con led mediatecture, ofrecemos a nuestros clientes un completo paquete de servicios desde la realización de una idea a los contenidos para distintas soluciones de iluminación. "
Integración de LED y cristal
In Amsterdam will also be present the latest development of vertex, the Mediaglass, an integration solution of LED and laminated glass for large screens in facades. The Mediaglass is a multiplayer of Crystal lines LED builtin. The LEDs RGB multichip integrated can be controlled individually through the video signal and 48-bit color depth. Matrix of pixels can be individually adjusted parael project and place the installation through the distance of the LED and the distance of the lines. This system, whose patent has been filed, can be repaired and maintained without removing the glass. This innovative product was developed in
cooperación con BGT Bischoff Glastechnik AG Bretten e Inglas Produktions GmbH Friedrichshafen.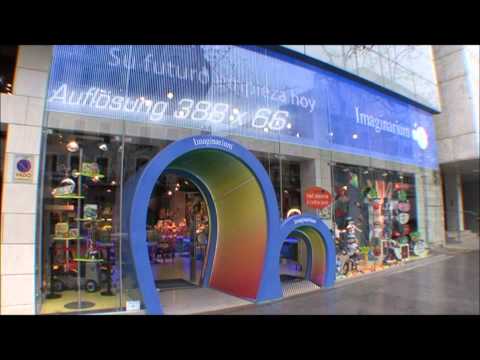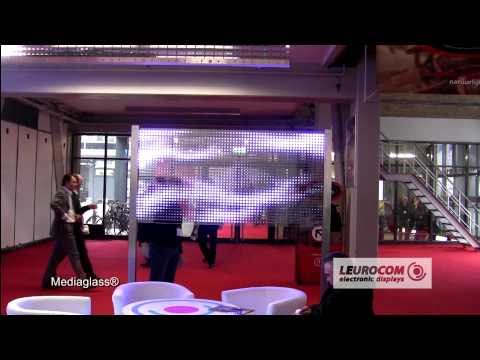 Did you like this article?
Subscribe to our RSS feed and you will not miss anything.
Other articles on ISE2012, Rololight