Microsoft develops an innovative interactive holographic projector
Microsoft has introduced a new holographic projector that while it is not the first in the world to provide three-dimensional images that appear to float in the air, yes it is the first that allows users to directly play 3D objects within a viewing volume and have a vision simultaneous 360 ° 3D object.
Holographic projectors are nothing new, but Microsoft He has developed one that will attract attention, especially fans of the Star Wars saga. And the new Microsoft holographic projector, called Vermeer, they will do remember the scenes of these films in which the characters appeared in a holographic version.
Y eso quiere decir que este proyector holográfico no necesita estar recubierto de vidrio para poder proyectar los objetos de manera tridimensional, sino que los hace aparecer en el aire mismo, permitiendo poder tocarlos, incluso. Las imágenes holográficas 3D proyectadas por Vermeer pueden ser vistas en 360º y desde 192 ángulos distintos y no requieren de ningún dispositivo adicional para poder observarlas.
This holographic projector developed by Microsoft Research Cambridge is designed based on a toy called miroscopio, which projected three-dimensional images of small objects. What Microsoft has done is put a projector and a smudger to the miroscopio can project nearly 3,000 images per second at 15 fps in motion pictures.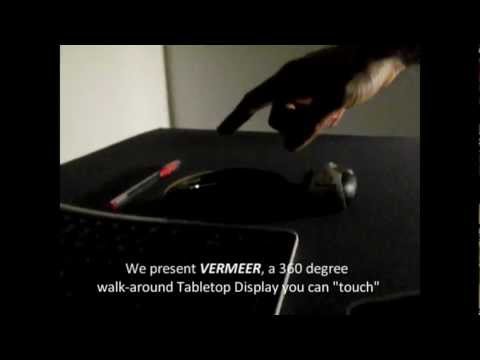 Did you like this article?
Subscribe to our RSS feed and you will not miss anything.
Other articles on Microsoft