MultiTaction Cell MT550W7, new interactive panel of 55-inch Windows 7 Multitouch
MultiTouch has unveiled at CES 2012 Las Vegas their new 55-inch multi-touch table, which has named as MultiTaction Cell MT550W7, intended to be installed in museums or shops with a large number of people so that the largest possible number of people can interact with it at the same time. Its most attractive feature is that it has a special technology panel that allows to recognize an "unlimited" number of contact points.
The new Cell MT550W7 is the second product released with the platform MultiTaction of MultiTouch, and is based on the patented optical vision of image technology MultiTouch multi-touch screens, providing a set advanced capabilities of recognition of touch, gesture and object. 55 "MultiTaction cell is a Full HD screen four inches deep on the sides and eight inches deep, in the Center, can accommodate an unlimited number of contact points and an unlimited number of concurrent users with the recognition of the entire hand.
The new MultiTaction Cell MT550W7 of 55 '' is intended to be installed in public as shops, museums and exhibition spaces. The combination of the characteristics of advanced and ultra-fast interaction 200 fps allow the development of more attractive interactive user experiences. Full network capability allows applications in the cloud, the integration of social networks, as well as remote management and monitoring.
The MT550W7 includes support for the widest range of industry development tools, including software development SDK, Microsoft Surface 2 SDK, and all supported TUIO tools. The unit operates with a Core i7 processor and Windows 7. An external computer with Windows, Linux or Mac can also be used to connect multiple cells in increasingly larger installations running.
The MT550W7 is the first interactive screen built to use the 2nd generation Intel Core family of processors, which enable faster response to multiple touches.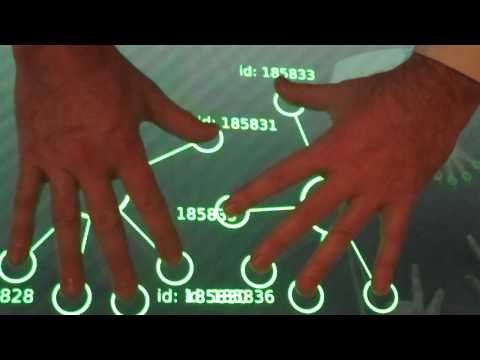 Did you like this article?
Subscribe to our RSS feed and you will not miss anything.
Other articles on MultiTouch