Sharp Announces Aquos Board, a 80 inch multi-touch screen
Sharp has unveiled at CES 2012 its new televisions, notably the Aquos Board 80 inch monitor with touch recognition of fingers and stylus, that can be used in meeting rooms, for advertising, and in places where it is important to show much information with excellent resolution. This screen was developed in partnership with Microsoft to ensure compatibility with Windows 7.
Sharp It seeks to offer a new alternative for educational tool in the classroom. At the CES in Las Vegas has unveiled its Aquos Board, a multi-touch 80 inch screen which is presented as a touch solution that provides more educational and professional tools for the education sector, designers or for company presentations.
The screen is high resolution quality - clones contained 1080 p Full HD - and offers the possibility of taking notes, with connectivity to a PC and controlled through touch technology. The surface of your screen is capacitive, and besides the fingers also accepts the use of a stylus to operate the system.
This screen, running Windows 7, is considered by Sharp as digital slate XXI century.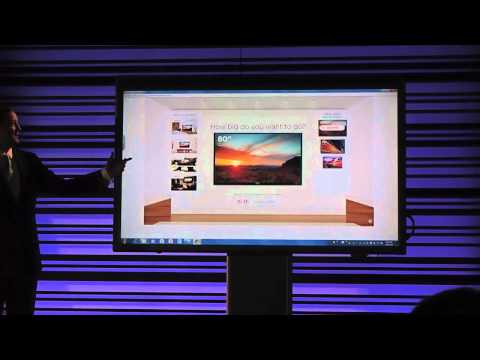 Did you like this article?
Subscribe to our RSS feed and you will not miss anything.
Other articles on Sharp