Perceptive Pixel has a display multi-touch of 82 inches with Corning Gorilla Glass
Corning and Perceptive Pixel have given to know in the trade show CES a new display multi-touch of 82 inches with Gorilla Glass. The new touch display is the largest in the world with this glass as strong and has unlimited points of contact and support stylus.
The developer of solutions advanced of interface of user Perceptive Pixel, and the glass manufacturer Corning Incorporated have shown at the International Consumer Electronics Show (CES) of the Vegas a prototype of display LCD multi-touch advanced of 82 inches with Corning Gorilla Glass. This prototype represents the largest touch display that offers Gorilla Glass, adding fine, visually striking and durable glass Corning display technology flat with higher capacity screening (pro-cap).
It display LCD of screen flat pro-cap of 82 inches of Perceptive Pixel is the greater solution multi-touch of the company and is used by professional of many sectors, including broadcast, defense and intelligence, energy, oil and gas, and creation of content digital. He display of 82 inches of Perceptive Pixel has with unlimited points of contact and a factor of form very thin that measured so only six inches of depth. Is equipped with optically for Parallax ultra-low, providing an experience touch very accurate. Through the integration of the Gorilla Glass, Perceptive Pixel opens new possibilities to companies to use its 82 inch multi-touch screen in a horizontal orientation, where there is an increased risk of damage by impact.
David Slobodin, Vice President of engineering of hardware of Perceptive Pixel, has asserted: "we are proud of include the Corning Gorilla Glass, it cover of glass of display more resistant of the market, in our revolutionary display LCD multi-touch of 82 inches." Corning Gorilla Glass offers our customers additional confidence in the durability of our screen while maintaining the excellent image quality and maximum precision, high-fidelity interactive experience."
Corning Gorilla Glass has a unique composition and undergoes a chemical process of strengthening, resulting in properties especially suitable for use as a durable, scratch-resistant cover. "Corning Gorilla Glass is ideal for its use in the technologies display more advanced of the market, from smartphones to displays of large scale shows", has commented Dave Loeber, director of business of glass of large coverage of Corning. "The beauty and the hardness of the glass make it the best choice for designs, seamless and elegant, while its thinness allows a high level of sensitivity to use more sophisticated multi-touch applications".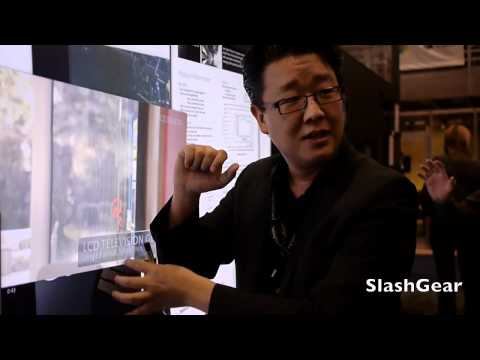 Did you like this article?
Subscribe to our RSS feed and you will not miss anything.
Other articles on Perceptive Pixel