The ceramics of the grandmother comes to life thanks to augmented reality
El diseñador Andrew Tanner ha dado a conocer en la Home Trade Show celebrada en el Earl's Court de Londres un precioso plato de cerámica cuyo pájaro ilustrado, captado desde los dispositivos móviles, puede verse en movimiento gracias a la tecnología de realidad aumentada.
El diseñador Andrew Tanner, en colaboración con Jason Jameson y James Hall, del galardonado estudio de animación Unanico Group y la empresa de cerámica Royal Winton Bone China, han abierto las puertas a un nuevo modo de concebir los objetos de nuestro entorno más cercano con la creación del 'Seto Inglés', un proyecto que pretende traer a la vida la porcelana con técnicas de realidad aumentada.
El trío de creativos ha vuelto a poner de moda la porcelana china empleando las últimas tecnologías de realidad aumentada que convierten una colección de piezas de cerámica en arte digital y lúdico acorde con el siglo XXI. La creación muestra un nido de pájaros, una mariposa y un ratón corriendo por el borde del plato con el fondo de un seto inglés, que cobran vida a través de una aplicación para el iPhone.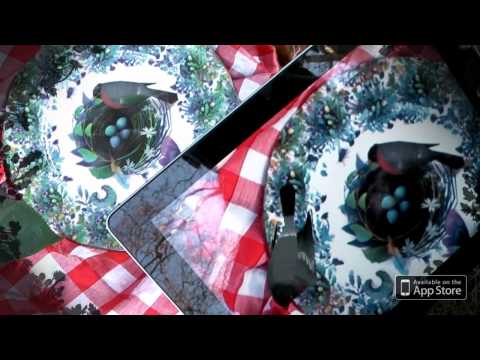 Did you like this article?
Subscribe to our RSS feed and you will not miss anything.
Other articles on

Unanico Group