Crestron releases new version of Vision ToolsPRO-e 5 for Core 3 UI
El fabricante de sistemas de control de audio, video y domótica de alta gama Crestron ha liberado el sotware de diseño de pantallas táctiles Vision Tools Pro-e con soporte para Core 3UI, con el que se pueden crear impresionantes interfaces de pantalla táctil de forma rápida y sencilla.
Crestron, brand distributed in Spain by Visual Cramb, ha liberado la nueva versión de Vision Tools Pro-e con soporte para Core 3UI, un sistema intuitivo y sencillo para poder programar interfaces que soportan esta tecnología.
Entre las ventajas con las que cuenta este sistema, destacan las posibilidades que ofrece para programadores noveles, ya que permite crear desde cero interfaces de programación sencillas e intuitivas que combinan con herramientas profesionales tales como pad numéricos y de direcciones, listas dinámicas, selectores de fondo o de tema, etc… todas ellas prediseñadas para poder ser arrastradas dentro de la programación.
Core 3 UI está disponible para los paneles TPMC-V12, TPMC-V15, V12 (vía DGE-2), V15 (vía DGE-2), V24-C (vía DGE-2), TPMC-8X-GA, TPMC-8T-GA y MC3 (XPanel).
Entre los aspectos más interesantes de esta aplicación destacan el factor "Wow" mientras ahorra tiempo; una biblioteca para arrastrar y soltar objetos gráficos para diseño de GUI y programación simple; el SmartScaling, que cambia el tamaño de gráficos manteniendo la calidad de imagen; símbolos con nombres comunes en lugar de números join; objetos multimedia: Utilizan una señal serie para todos los metadatos; y cambio de temas desde la pantalla táctil.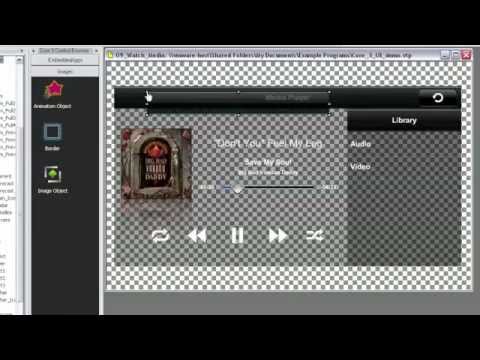 Did you like this article?
Subscribe to our RSS feed and you will not miss anything.
Other articles on Crambo, Crestron