DIDChannel suministra la primera solución de digital signage para un parking en España
DIDChannel Spain, dedicated to the development and manufacture of digital outdoor advertising and interior supports adapted to the playback of digital content, has installed its innovative product Ondid Urban, a touch and support dual screen, in Oviedo city public parking located next to the Palacio de Congresos.
A parking lot next to the Palace of exhibitions and congresses city of Oviedo and the Centre Manager has become the first of these infrastructures in Spain which has a circuit of digital signage, according to DIDChannel. It company, that sells products of advertising exterior e interior in screens digital of high definition, has equipped with to this parking of the capital of the Principality with its product Ondid, a support digital urban for digital signage designed by Carlos of the Fresno.
DIDChannel sells the product Ondid for advertising or informational market segments that need specialized solutions for exterior or interior. It is an advertising medium for exterior and interior that allows you to interact with the public and offer digital dynamic high definition displays to the same cost as the price of campaigns in formats that do not already were of interest to the public as the traditional marquees and static billboards by content.
Ondid es una solución completa de publicidad e información a través de pantallas digitales de alta definición con tecnología táctil, WIFI, 3G y bluetooth , para exterior e interior, que puede soportar todas las condiciones metereológicas (entre -20°C y +55°C). La tecnología permite una planificación exacta y más eficaz de campañas publicitarias, ya que el contenido puede ser adaptado al grupo objetivo. Además, la combinación de contenidos interesantes (noticias, agenda local, videos, anuncios) garantiza una alta atención y aceptación por parte de los consumidores.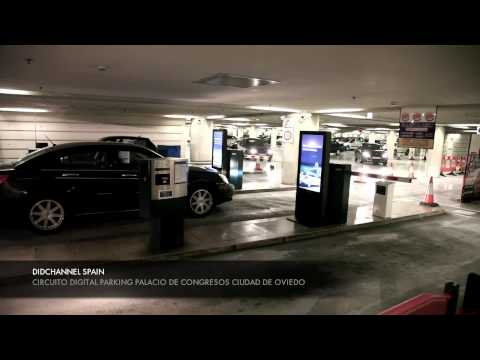 Did you like this article?
Subscribe to our RSS feed and you will not miss anything.
Other articles on DIDChannel