General Motors aims to fashion's interactive car louvers
General Motors plans to take advantage of rear glass of the automobile into touchscreens and for children to have fun and learn during movements, beyond video games and cartoons.
He group car General Motors studies the possibility of develop a new system of entertainment for them occupying of them squares rear of them vehicles, in which would use them windows as a platform interactive, reported the company in a release.
General Motors research and development and the laboratory of future of it Academy of art and design Bezalel (Israel) work of form joint in this project, with the objective is find new way of entertainment for the second row of seats, especially for the children.
This project, called the Windows of opportunity, is inspired by psychological studies indicating that passengers of the cars is usually disconnected from around them. Thus, General Motors requested to them students of Bezalel that developed them windows in devices interactive capable of stimulate the attention, the curiosity and of strengthen the connection with what surrounds to the vehicle.
El responsable del laboratorio de interacción entre el hombre y la máquina de General Motors Investigación y Desarrollo, Tom Seder, ha explicado que el uso de estos dispositivos interactivos en los coches se ha limitado tradicionalmente a las plazas delanteras. "Las ventanas avanzadas, que son capaces de responder a la velocidad y a la localización del vehículo, pueden aumentar las vistas del mundo real con elementos interactivos con el fin de ofrecer entretenimiento y valor educacional", ha añadido.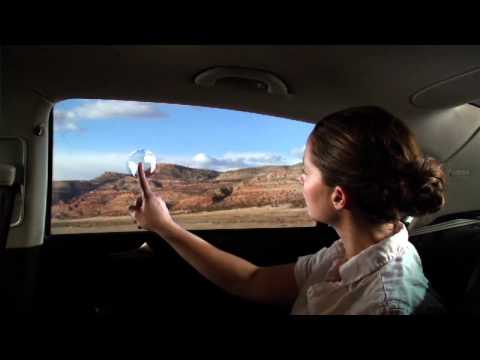 Did you like this article?
Subscribe to our RSS feed and you will not miss anything.
Other articles on

General Motors