Bandai brings augmented reality to their toys packaging
The company of toys Bandai has developed an interesting application for devices mobile that is worth of the reality augmented for both them children as their parents can see the toy without need of open the box.
The company of toys and series animated Bandai has announced its incursion in the world of the reality augmented of the hand of the company AurasmaThanks to which it can lead to stores a new packaging concept of toys that will allow children and their parents to learn more about the product before you buy it.
The idea is simple: all what the child (or the father) has to do is see the box of the product (them models of them series) Thundercats, Ben10 and Power Rangers) with a smartphone through the application of Aurasma (prior download) and the toy "charged life", allowing to the small enjoy of the product of way interactive, seeing each corner of the toy in 3D and even can access to their ad commercial in video.
Según el director de mercadotecnia de Bandai, Darrell Jones: "La industria del juguete siempre está en búsqueda de nuevas formas de atraer a los clientes, así que estamos emocionados de ser los primeros socios de esta precursora tecnología 3D que cambiará la forma de comprar del siglo XXI. El hecho de que los consumidores puedan ver sus juguetes virtualmente e incluso verlos en acción en los comerciales de televisión es una primicia para la industria del juguete, y pretendemos extender el acuerdo con todos nuestros juguetes durante el 2012."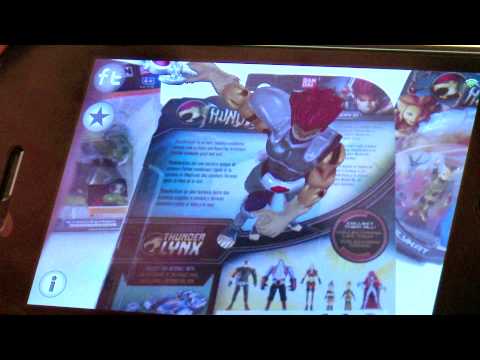 Did you like this article?
Subscribe to our RSS feed and you will not miss anything.
Other articles on Aurasma