D-Link introduces new IP camera wireless DCS - 942L with built-in recording option
D-Link has introduced a new video surveillance solution which allows the user to see at all times what cares and, in addition, record it. New camera DCS - 942L combines access to the video in real time from iPad/iPhone/Android with the recording in its 16 Gb included microSD card.
For those who want to have controlled your baby at any time from your PC / Mac or mobile devices iPhone / iPad / Android, keep an eye on your pets or just increase the security of your home or small business, D-Link It has launched a new IP camera video surveillance with technology mydlink: DCS - 942 L, which in addition to the performance already known of mydlink range introduces the important function of record in its 16 Gb included microSD card.
D-Link IP camera DCS - 942L equipped with infrared sensor and provides sharp images even in complete darkness. N Wi-Fi connectivity allows you to place it anywhere in the House and office. Once easily installed thanks to the wizard included on the CD, just define a username and password to create your private account mydlink ™ Portal from which you can see and hear in real time up to 4 cameras are displayed, extend the zoom, capture still images and, in the case of the DCS - 942 L, 7 days of recording that can be stored in its 16 GB microSD card review included for free.
One of the great advantages of mydlink is your instant access to the camera image from the free apps for iOS/Android that stand out for their tactile and intuitive control and allow you to monitor up to four cameras with included zoom control.
Images by email
For those users who want to take advantage of more features, it is possible to set the camera to send e-mails with a picture attached, well in a programmed way (for example, every fifteen minutes to watch over the baby, children, elderly people or pets without having to access the mydlink portal, simply by opening the email) either when the camera sensor detects motion in the area of the frame that we have determined (the gateway (, the garage), which adds a plus in security against theft or leakage of water, etc.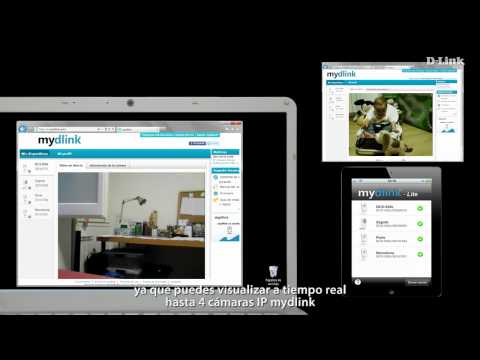 Did you like this article?
Subscribe to our RSS feed and you will not miss anything.
Other articles on D-Link