Inaugurated the world's first theme park 4 d in Korea
d'strict, a creative company 4D based in Seoul (South Korea), has created Live Park, a 4D attraction consisting of 7 themed areas, 13 adventures, 3 activities mixed reality and three integration platforms web & mobile services a space of 3 hectares.
Located in the Kintex Exhibition Center in Goyang Si (South Korea), the Live Park combina hologramas, videos en 3D y realidad aumentada con pulseras RFID y sensores Kinect que deben utilizar los visitantes para sumergirse en una fascinante excursión 4D, en la cual podrán experimentar un mundo virtual sólo comparable a películas como Avatar. La construcción de este parque ha costado 13 millones de dólares y posee 65 atracciones en 7 zonas temáticas y el teatro estereoscópico interactivo de 360 grados más grande del mundo.
Live Park es un nuevo tipo de plataforma de entretenimiento que utiliza las últimas tecnologías convergentes y paseos basados en la integración de la narración. En él se conjugan géneros como juegos interactivos espaciales, realidad mixta y hologramas, así como una pantalla extra grande de 150×9 m, donde los usuarios pueden interactuar con su dispositivo móvil. En Live Park los visitantes se convierten en parte de la aventura, llevando la historia hacia adelante de manera similar a un MMORPG (juego de rol online con multijugadores masivos), pero satisfaciendo una experiencia real tanto virtual como tangible.
Mana Sound, a part of the solutions Live Sound Park, adds elements to the park where beautiful sounds with the simple movement of the body are created, and is expressed as augmented reality simultaneously through the screen.
Eunseok Chey, CEO and creative director d'strictHe stated: "Live Park is an attraction of new generation mixed reality than ever before. It is a global service platform that integrates innovative technologies and creativity of d'strict, in which d'strict has prepared for the last 3 years. Live Park will be a great milestone that will show the world a complete revolution in the future of the theme parks ".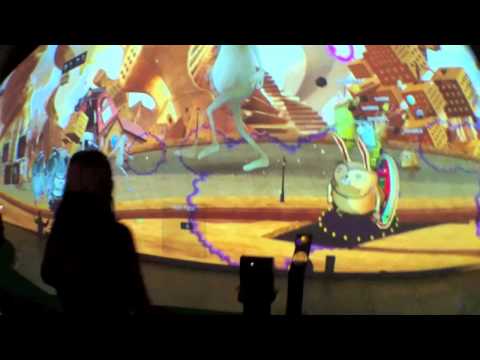 Did you like this article?
Subscribe to our RSS feed and you will not miss anything.
Other articles on d'strict