Visual Planet changes the concept of digital signage with its flexible Touchfoil
The British manufacturer Visual Planet has a new version of its tactile membrane, known as Touchfoil in English, which is easy to install and can be applied directly to a window, glass or acrylic with an LCD or rear projection screen to create an experience fully interactive.
The latest addition to the multi-touch Touchfoil family Visual Planet It is designed to add value to sellers in the dynamic digital signage market expansion. This application represents a unique means to convert any glass surface into an interactive medium with Multi-touch functions.
This new Touchfoil flexible integrated rear projection film can be easily mounted within the outer windows, or behind glass panels flat or curved interior to allow interactive media playing from the other side of the glass or on the street. It can be used to add interaction to any situation for the customer, storefronts, business receptions, exhibitions and museums, in fact anywhere that would be reinforced by the addition of an interactive experience.
It can be permanently fixed or removable, allowing total flexibility in the development and installation projects. No external component for which the installation is always protected behind glass. Even when they are wearing work gloves. They are not affected by external light which makes them ideal for storefronts and kiosks located in full sun solution.
great flexibility
The membranes are ideal for creating applications that Requien Multi-touch interactivity 2 points, and work with multimedia applications of all types, such as flash, web, powerpoints, etc. The control software of the membranes works with multiple operating systems including Windows, Mac OS and Linux.
The only flexible format Touchfoil, thanks to its size (up to 4 m long) and ease of installation, minimizes the complexity of the implementation of rear-projection interactive solutions. This all-in-one makes the installation very easy, as easy as applying a graphical window, saving time and money.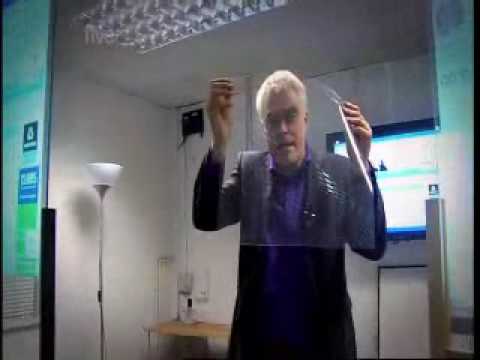 Did you like this article?
Subscribe to our RSS feed and you will not miss anything.
Other articles on Visual Planet