D-Link launches the first Cloud cameras outdoor on households and SMEs
D-Link, a global provider of networking and communications for consumer and business solutions, has released the first Cloud Chambers for outdoors in small offices and domestic environments - models - 2332L DCS and DCS - 2310 - L, allowing to see the outside of the home or business from the iPhone/iPad/Android, regardless of weather conditions.
D-Link just increase its portfolio of Cloud Chambers model DCS - 2332L, which incorporates N Wi-Fi connectivity, and DCS - 2310L, similar but with power supply PoE (Power Over Ethernet). Both cameras stand out for being the first range mydlink Cloud (access to the image and sound of the camera from any iPhone, iPad or Android mobile device) prepared for outdoors, since they are IP65-certified, which means that they are completely sealed and protected against dust or rain. Mydlink Cloud functionality allows you to manage the cameras and access images and sound live from any computer connected to the Internet, or from any smartphone or tablet with iOS or Android with the free app "mydlink lite".
The Cloud camera D-Link DCS - 2332L has Wi-Fi connectivity, so it is suitable for places where it is difficult to have a data connection cable (for example, in a shed or a garage). The DCS - 2310L, for its part, thanks to the support PoE (Power Over Ethernet), can receive power and data through network cable, being a perfect solution for places where power is not available.
D-Link DCS - 2310L
Both models support video in high-resolution HD 720 p and are equipped with CMOS sensors of a 1 Megapixel, ensuring an image rich in details and crystal clarity. The two integrated infrared for night vision and motion sensors. Also is possible activate the shipping of images by mail electronic by time scheduled or when it detects movement.
In addition to be trained to record images to a recorder of video in network (for example, the DNR-322 L of D-Link), both cameras feature with a slot for Cards microSD for recording in local. These new D-Link cameras come with providing Zero Configuration, which configures and automatically synchronizes the cameras once connected to a D-Link router. This makes that add new cameras to a has mydlink Cloud is more easy to never.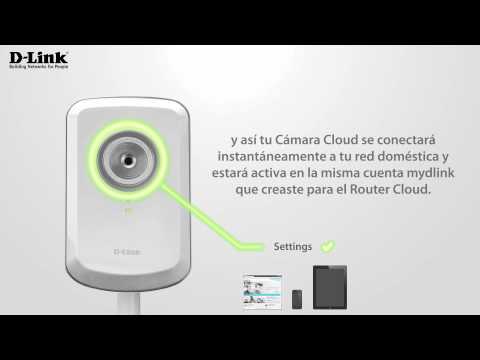 New D-Link cameras are ideal for video surveillance of outdoor home but also for small business owners who want to add to your business the tranquility that offers a system of IP video surveillance, with a minimal configuration and very competitive prices, 369 euros for the DCS - 2132L and 386 euros for the DCS - 2332L.
Did you like this article?
Subscribe to our RSS feed and you will not miss anything.
Other articles on D-Link