A robot adopts human form thanks to augmented reality
Through the use of glasses of reality augmented, the user sees much more beyond of the skeleton metal of the robot making the feeling of be facing a human being.
Tohoku University along with the Japanese operator NTT DoCoMo have desarallado an interesting robot humanoid with human appearance. To achieve this effect, they have come to augmented reality techniques.
The robot, of name U -Tsu-Shi- or -Mi and built in aluminium, is coated of a chroma green that allows through glasses of reality augmented interact with the humanoid with a realism until now never known.
Mediante el uso de gafas de realidad aumentada, el usuario ve mucho más allá del esqueleto metálico del robot logrando la sensación de estar ante un humano.
El robot dispone de numerosos sensores que le permiten interactuar con reacciones muy naturales y del máximo realismo. Por ejemplo, si estrechamos la mano del robot, éste calcula el nivel de presión con el que nos responderá.
Esta experienia podría suponer un gran paso en entornos de telepresencia.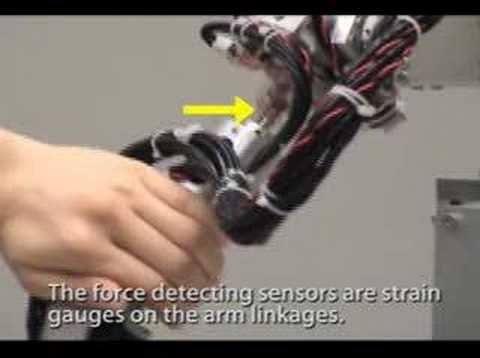 Did you like this article?
Subscribe to our RSS feed and you will not miss anything.
Other articles on NTT DoCoMo