Dassault Systèmes and Current: interactive 3D simulation on animal vision
"All eyes in Paris" is the first interactive 3D experience and entertainment that allows to show the human eye how is the vision of an animal in a scientific and realistic manner by Dassault Systèmes and Current.
Companies Dassault Systèmes and Current they have developed a realistic experience interactive 3D entertainment, called "All eyes on Paris", financed by the French Ile de France region in the framework of the "Futur in Seine" festival, that allows children and adults to see through the eyes of animals through an interactive website.
Based on scientific data, this educational experience Gets the user to try the animal vision by immersion in an interactive 3D environment, as Place Vendôme in Paris. 'All eyes on Paris' integrates 3D simulation that has been scientific and visually validated by three renowned French veterinary ophthalmologists: Didier Schmidt-Morand; Laurent Bouhanna and Jean-Pierre Jegou.
Users are invited to connect to a web platform, share and discuss this immersive experience that will gradually be enriched with new visions of other animals, with the aim of becoming the first animal vision on the Internet reference platform.
In order to learn in an innovative way, this original project includes minigames for each animal, where the user has to monitor and address the limitations of vision of each animal to get better score.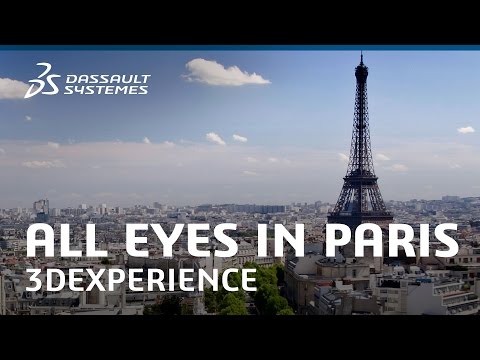 Did you like this article?
Subscribe to our RSS feed and you will not miss anything.
Other articles on Current, Dassault Systèmes