Nu Metro Cinemas South Africa migrates to digital projection technology and Barco immersive sound
Technology projection and sound boat immersive, integrated by RCC Trading partner, has transformed all the theatres and cinemas Nu Metro of South Africa, the second Exhibitor largest in the country, to digital format.
The project of transformation to the digital environment of cinemas and theatres of Nu Metro, the second exhibitor of cinema and theater halls of South Africa, which will end in December 2013, has been with digital projection technology of Boat and with its surround Auro 11.1, comprising its partner system RCC Trading.
A total of 111 latest generation of Barco digital projectors are being installed gradually in sixteen Nu Metro Cinema in this country, since four years are digitized, in addition to what the theatres of this company in Johannesburg, Cape Town and Durban, which will have surround sound Auro 11.1 of this provider system , a first for Africa.
Nu Metro Cinemas became its first multiplex cinema to digital format in Johannesburg a few years ago. Since then, this chain of cinemas took the decision to carry out a complete digital transition in all its rooms and rely on a single supplier of digital projectors for this industry.
As explained by Luke Roberts, general manager of Nu Metro Cinemas, "we have been using Barco projectors for many years in several of our rooms and their quality and confidence is unmatched. Many of our colleagues in the film business are based on that, what further increase our confidence in the boat and its equipment, confirming to us that it would be the best option."
Innovation in surround sound in Africa
Precisely this confidence of leaders of Nu Metro boat technology also stimulated their decision to invest in Auro, the surround sound system of the service provider to enhance the experience of the viewer in its theaters.
Both Roberts and his team at Nu Metro had tested boat Auro 11.1 and other systems on the market "and believe that Auro offers much better sound quality, as well as a clear path to an open standard for surround sound. Nu Metro was the first chain of cinemas in all-digital format and now return us to situate ourselves once again to the head with the system's surround sound in our theatres,"says this directing.
With this platform 3D surround sound is created by the speaker layout in three layers of sound (at ear level, height and room in general). With this audio format a natural sound coming from everywhere and envelops the listener is achieved.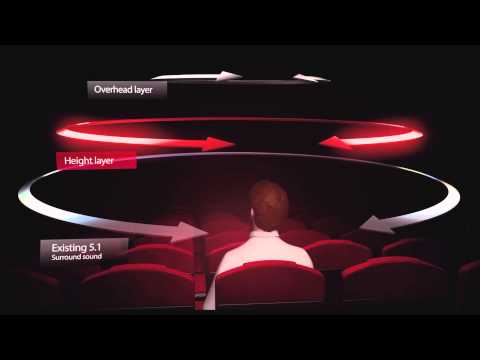 Did you like this article?
Subscribe to our RSS feed and you will not miss anything.
Other articles on Boat, Nu Metro Cinemas, RCC Trading