Facthous Map4U: videomapping for digital advertising in windows technology
Especializada en instalaciones de cartelería digital y digital signage integrales, la empresa española Facthous ha desarrollado un nuevo concepto de publicidad en escaparates basada en videomapping, Map4U, además de ofrecer su propia plataforma de software de gestión de contenidos, denominada Savior.
The company Facthous ha desarrollado un innovador concepto de publicidad en escaparates, Map4U, basada en la tecnología de videomapping con la que los clientes pueden ofrecer sus productos de manera impactante, combinando imágenes y juegos de luces sin que sea necesario cambiar la configuración de los escaparates.
Map4U utiliza esta técnica audiovisual basada en proyecciones en tiempo real de vídeos e imágenes secuenciales sobre objetos tridimensionales, sin importar forma, tamaño o volumen, que esta compañía utiliza como pantalla o escenario para lograr todo tipo de efectos 3D y deconstrucciones.
El modelo del producto se expone integrado en dicho escaparate y se resalta con proyecciones de vídeo sobre su superficie, creando la ilusión de transformación orgánica, realidad aumentada o magia visual, principalmente durante la tarde o noche para lograr un mayor efecto visual.
Este sistema para escaparates ofrece la posibilidad de añadir modificaciones y nuevos contenidos bajo demanda para adaptarse a las demandas de campañas específicas de cada cliente, como Navidad, rebajas, adelanto de temporada, etc.
En este sentido, Map4U incluye Savior, la plataforma de software de cartelería digital de Facthous, que facilita la emisión en tiempo real de contenidos y mensajes dinámicos e interactivos, segmentación de players, creación de parrillas de información, programación en remoto de descarga de aplicaciones, gestión de la publicidad, etc. Además, este software de gestión de contenidos (CMS) es compatible con cualquier tipo de dispositivo tecnológico de comunicación.
Map4U utiliza un proyector, instalado sobre anclaje en techo o integrado en el falcho techo, que se conecta de manera inalámbrica, y en el caso de objetos muy pequeños se emplean picoproyectores integrados en el escaparate y cerca del objeto. También es posible realizar una configuración de picoproyectores o proyectores medios en aquellos escaparates que dispongan de miniescaparates para productos estrella.
Los contenidos visuales de Map4U se realizan en bloques de 30" e incluyen clips de vídeo adaptados específicamente para cada producto e instalación, así como efectos y transiciones aptas para cualquier producto. Estos contenidos se editan a modo de película, gestionada por software para lanzarlos desde un timeline y de acuerdo a unos criterios espaciales para que se fusionen en la superficie del producto.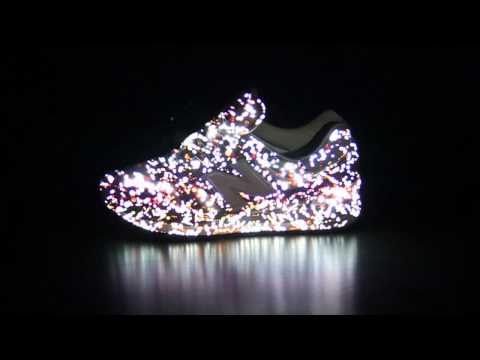 Did you like this article?
Subscribe to our RSS feed and you will not miss anything.
Other articles on

Facthous