Network digital signage installed in the Basic-Fit Gym offers a healthier experience
The new concept of 'virtual gym' Basic - Fit has implemented in its stores has allowed it to expand its range of services without increasing their resources. The solution is based on a video wall of 2 × 2 whose contents are managed by Scala software through a network of digital signage.
Basic-Fit is the largest chain of fitness of the Netherlands which has implemented an innovative concept to offer their customers a better experience. It is the implementation of a virtual fitness center where customers can follow their classes in Group at any time. Installed digital signage solution has enabled this chain of gyms to expand their offerings without having to increase its resources.
The Integrator First Impression It was the company responsible for developing this new concept of virtual gym that has been implemented in settlements that the chain has in Holland and Belgium. And, for this purpose, it has used the software Scala as a content manager.
A solution was needed that it was flexible and adapt itself to the needs of each location. It was also important to be reliable, allow a 24 × 7 operation and were easy to handle.
First Impression designed a solution that has as a pillar a videowall Full HD with a powerful sound system capable of providing an interactive in any type of stay experience. In addition, it also incorporates a player with multilanguage support allowing to be configured depending on the region or country where it is being used. All content displayed on the walls are managed through Scala software. This system is complemented by a series of additional screen offering information on the schedules of classes and gym promotional content.
To save energy and reduce costs, opening hours were configured for each location individually, and, thanks to Scala software, ensured that the system only was active during designated periods. In addition, the system can also connect to social networks. Basic-Fit has installed its Virtual Fitness Experience in over 170 locations in the Netherlands and Belgium.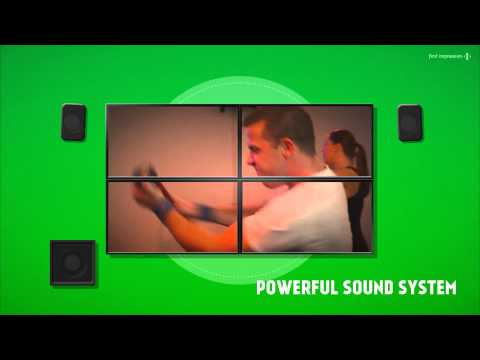 Did you like this article?
Subscribe to our RSS feed and you will not miss anything.
Other articles on Scala