Eindhoven Airport installed a video wall to inform travelers of the status of their flights
A striking video wall of 2 × 6 welcomes passengers in the central terminal of Eindhoven airport in order to keep you informed of the status of their flights and weather making destination cities. The latest news and sports headlines are also displayed. Digital signage designed by Seenspire and NDS solution.
The airport of Eindhoven (the Netherlands) has installed a video wall of 2 × 6 to achieve better communication with the travelers by providing them with relevant information for flights, waiting times, services and other current.
The installation of this project was entrusted to the Integrator Mansveld that counted as technology partners to the digital signage software provider NET Display Systems (NDS) and a Seenspire, as responsible for the development of the digital content. The team began with an audit of the assets available from the airport and then validated the objectives for the communication model which had to be large enough to have a strong visual presence and to strengthen the brand image.
Para dar respuesta a estos requerimiento, se optó por un videowall de 12 pantallas en el terminal central del aeropuerto, en un formato de 2×6, compuesto por una estructura que utiliza paneles LCD de bisel ultra estrecho, creando un lienzo digital sin fisuras. Las pantallas son impulsadas por el software PADS4 NDS que permite crear un área digital total de 8.160 x 1.536 píxeles.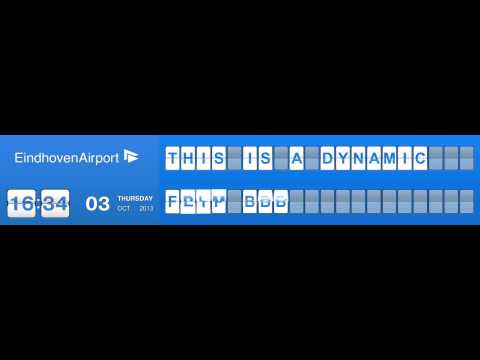 Did you like this article?
Subscribe to our RSS feed and you will not miss anything.
Other articles on NET Display Systems, Seenspire