ProjectA Elpro Concep: the new concept of projection screen marketed by Charmex
Mayor projection surface, innovative design and five-year warranty are some of the features of the new screens Projecta Elpro Charmex Concept that has added to its product portfolio in Spain.
Charmex It has expanded its product proposal projection with the new range of screens Concept of the firm Elpro ProjectAWhose housing in sheet form, is a step forward in the evolution of the facilities that attach importance to the design, as well as the largest projection surface offering and the quality of its components.
With a history of over sixty years in design, development and manufacture of surface projection screens, the Projecta multinational has developed the Elpro Concept solution that incorporates technology roller 'Smooth Roll', unique to this company to achieve a surface perfectly flat and free of folds projection without the need to necessarily require a system tensionado- in a new package easier to handle and install.
Available in stretched version and unstressed, as well as various extensions that can reach a width of 340 centimeters, Elpro projection screens Concept offering customized according to the requirements of each project or facility.
As highlighted Bruno Moya, product manager of projection screens Charmex (pictured), "with the new family of projection surfaces Elpro Concept, the company Projecta has raised the bar of the product incorporating the typical square box design much sleeker, rounded, consistent with the requirements that tend to a projection solution designed to be located in an environment of greater design and quality. "
More collateral housing, and engine projection fabric
In addition to a more evolved design, Projecta has also improved an important market projection screens with its offering of five-year warranty for all product (fabric, motor and housing) element.
The new family of projection screens Projecta is available in versions Tensioned Elpro Concept, Concept and Elpro Elpro Concept with superior drop, which are sold without control RF to integrate control systems, remote control or radio frequency integrated. In addition, they can be installed either wall or ceiling thanks to the accessories that incorporates and easy anchoring system.
Tensioned Elpro Concept version is available in 4: 3, 16: 9, 16:10 and 2.35: 1; in sizes of 180-340 centimeters wide; matte white screen surfaces, High Contrast Cinema Vision, Pearlescent, and Da-Tex (rear projection), besides having superior Drop and black borders.
Concept Elpro formats is presented in 4: 3, 16: 9, 16:10 and 1: 1; sizes from 180 to 340 cm. wide; matte white surfaces, High Contrast and Datalux, with versions both with black borders, as without them.
Meanwhile, Elpro Concept with black Drop has a black frame of variable height at the top of the screen, allowing optimum elevation view when the housing is installed at a certain height with respect to the viewing area. This model is presented in formats of 4: 3, 16: 9, 16:10; sizes from 180 to 340 cm. wide; matte white surfaces and High Contrast, and with black edges.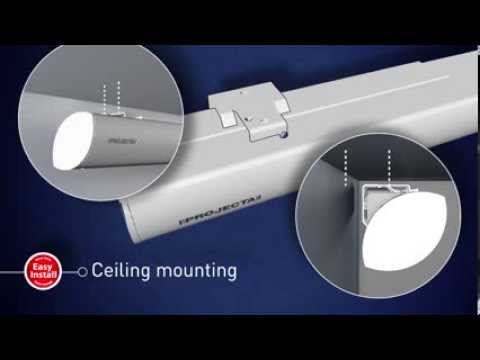 Did you like this article?
Subscribe to our RSS feed and you will not miss anything.
Other articles on Charmex, ProjectA