Vancouver Aquarium selects Barco to create Connections 360 immersive imaging
Boat HDX-W20 Flex systems, the Vancouver Aquarium has created Teck Engagement Gallery called Connections 360 immersive experience. A facility designed with screens of more than 56 meters wide that offers visitors a panoramic projection in high definition.
The Vancouver Aquarium He has come a long way since it opened its doors as a centre of marine science of Canada 58 years ago. Now he wanted to evolve and immerse yourself in new technologies, offering its visitors an immersive experience that envelops them in the aquatic world anything entering the facilities. On the lower level is the Teck Engagement Gallery shows where enveloping visual surroundings, called Connections 360, which offers a projection in 360 degree preceded a huge globe of 4.26 meters.
This room can accommodate up to 120 people located amphitheatrically and is an ideal space for presentations, public programs, lectures and film screenings.
This panoramic projection, which has been carried out thanks to the technology of monitoring Pandora, is displayed in a spectacular screen, that occupy 56.38 meters wide, and the images are provided at a resolution of 9328 × 608 (6.5 megapixels) through seven projectors Boat HDX-W20 Flex provided a total of 140,000 lumens of power. These projectors are connected in network and four servers are responsible for driving 20,000 lumens each one these teams.
HDX-W20 projectors provide bright, sharp, high-contrast images while easily adapt to changing light conditions through its ability to 'light-on-demand'. The are can even adjust the light output of each projector in increments selectable or automated, as required, to ensure the best image, more consistent across the screen, ensuring a more efficient and cost-effective operation.
"The stunning addition of a 360-degree screen raises our capacity to share sexy stories with our visitors, provide a visual experience that excites and surprises. "Is is of the first exhibition of this type in Canada and is the piece key of this new remodeling that have made", explains John Nightingale, director general of the Aquarium of Vancouver.
La versatilidad del sistema permite ofrece imágenes de gran resolución y visualizar la historia de la vida de una manera nueva para el acuario, mostrando el ciclo de agua desde la formación de una gota de lluvia a un arroyo, un rio o el mar. El acuario de Vancouver lo que busca con esta instalación es ilustrar cómo el agua nos conecta a todos, humanos, animales y al planeta entero. Las imágenes pueden cambiar para transportar al visitante a algunos de los lugares más bellos de la British Columbia, desde la vida microscópica a las ballenas de tamaño natural.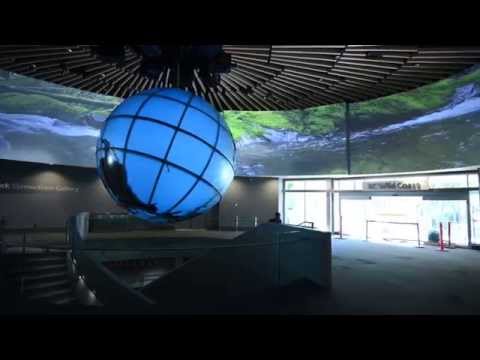 Did you like this article?
Subscribe to our RSS feed and you will not miss anything.
Other articles on Boat