Beyerdynamic analyzes the advantages of their Revoluto microphones in different applications
Presented by Michael Knopf, beyerdynamic application engineer, the new video tutorials compares the new array microphones that incorporate Revoluto technology company with microphones of flexo and surface in different applications.
The German manufacturer of audio systems Beyerdynamic, firm that distributes exclusively in Spain by Gaplasa Professional Division, has published five new video tutorials which compares the new microphones array, vertical and horizontal, which incorporate Revoluto technology with microphones of flexo or surface.
Michael Knopf, beyerdynamic application engineer, is responsible for analyzing and displaying these differences in five different applications, each with a video tutorial: conferences; desktop video conferences with microphones; videoconferences with ceiling microphones; lecterns and podiums.
During the recordings in these applications, the differences between Revoluto microphones and the rest are clearly visible. Speakers have greater freedom of movement at a constant volume, to which is added two delegates to share a microphone, or a single microphone can capture several people during a videoconference.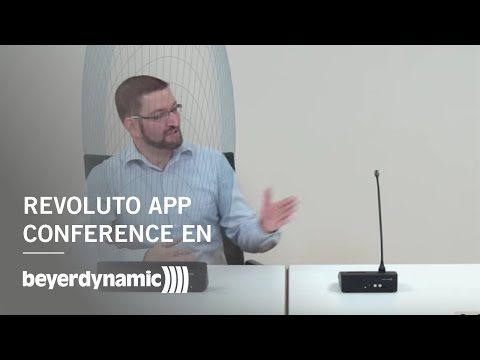 Did you like this article?
Subscribe to our RSS feed and you will not miss anything.
Other articles on Beyerdynamic, Gaplasa