La realidad aumentada se asienta en el sector de la logística de la mano de Keyland
The solution of reality augmented Key@SmartGlasses consists of some glasses virtual, responsible of receive the information visual, and a cuff smart that is which provides the interactivity. A set suitable for sectors as the logistics, the transportation or the retail.
Vector ITC Group and the Grupo Antolinthrough its company-owned KeylandIt has introduced its solution of augmented reality Key@SmartGlasses, consisting of smart glasses and an electronic bracelet of gestural control that ensures interaction between the user and the system.
Through the glasses gets visual information while, thanks to the electronic arm, the user can interact with that information. Of this form, will get a communication bidirectional and a total immersion in the system virtual. The operator can interact with the visual menu of virtual screen projected onto the Smartglasses, and press buttons, open, close, or move elements, while maintaining contact with the real world.
"Key@SmartGlasses is especially designed for those processes industrial and logistics own of the industry 4.0." Allows to scan products that the operator collects, verify that it is of the required product, visually indicated by the operator, and deducted it from the stock automatically without any intervention on computers or barcode readers,"says Jorge Pereira, general manager of Keyland.
The smart glasses, with a light and easy to carry support, allow to project a virtual screen only visible on-air by the user, showing details about orders, products to collect, to move through warehouses, etc. optimum route These smartglasses are operator feedback through the electronic arm, in a way that with simple movements on the screen, you can tell if the product is out of stock, damaged, etc.
The Key@SmartGlasses optimize shipments and transportation, reducing the time spent by operators to check that the merchandise is complete or that it meets certain standards on how it should be conveyed.
Among the benefits of this solution are improvements in returns management and control of visual quality of them as well as operational in warehouses and maintenance, reducing costs and picking times. Also it provides information on the best route to reach the destination, avoiding traffic jams and minimizing distractions warehouse operators.
The Key @ SmartGlasses solution was presented in 2015 Logistics meeting held on 18 and 19 November in IFEMA.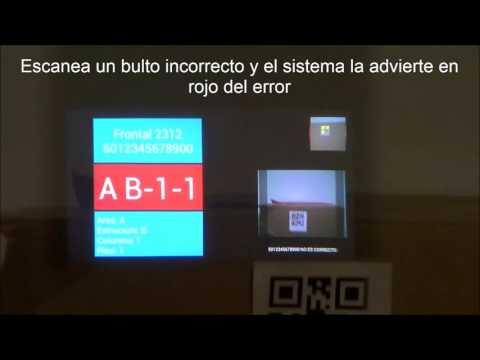 Did you like this article?
Subscribe to our RSS feed and you will not miss anything.
Other articles on Antonlin group, IFEMA, Keyland, Vector ITC Group