Project Harvard HBX Live: digital and interactive learning without borders
The business school at Harvard University has launched a project called HBX Live, in which teachers give classes live from a TV studio and that can connect students around the world and participate in time real.
Harvard Business Shool (HBS), Business school and graduate of Harvard University, the oldest in the United States, offers the possibility to attend live to one of his classes classroom magna, along with more than a thousand students from all over the world, Harvard project through HBX Live, which transforms the traditional classroom learning interactive and online.
Students who want to participate in Harvard HBX Live can connect from anywhere in the world and at the same time to be part of one of these classes that provide real-time HBS professors from a television studio located in the public broadcaster WGBH in downtown Boston.
To do this, the set has been customized with a giant video screen curve high resolution (6.2 million pixels) in which the image showing individual displays (each 60 x 0.76 cm) up to sixty participants (as an amphitheater lecture hall so that all are visible) simultaneously connecting to the network through their personal computers. The other students can audit the sessions through an observer or listener model.
To develop the Harvard HBX Live project, those responsible for this business school have worked for three years with McCann SystemsSpecialist in audiovisual solutions, and Shepley Bulfinch, Architecture and planning firm that designed the platform set. In addition, technologies are used Cisco for video transmission; BSS Audio, To soundproof the set and sound equipment, software and X20 platform and a whiteboard that does not generate sparks in chambers.
In this unique virtual, visual and interactive lecture hall have been used all television resources to recreate the classroom learning environment of a classroom, for which it has two aldermen and two filmmakers, like a live program it were, that coordinate and blend the images collected by the five cameras set (one mobile) teacher and students connected.
Among other challenges that have had to overcome highlights the work of soundproofing the study and optimization of the communication signal so that no delays, cuts or interruptions during class live (only students connected in observer mode have a small delay in receiving the audio), as the sixty participants and teachers have opened their microphones permanently during the session not only for that interactivity is total, but precisely to recreate the natural environment that have a traditional class.
The response from both students who have participated in this interactive classroom and teachers has been very satisfactory, according to surveys conducted by HBS, to the point that 96% of them ensures that connects again to attend a class live, while emphasizing the ability of this project to overcome geographical boundaries.
In this sense, HBS emphasize that "we have participants from a wide variety of world time zones with which we can interact as if they were physically, not only virtually, in the same room in an impressive manner. Therefore we are exploring the use of HBX Live for new purposes, from executive education programs, seminars for teachers of different universities for research activities ".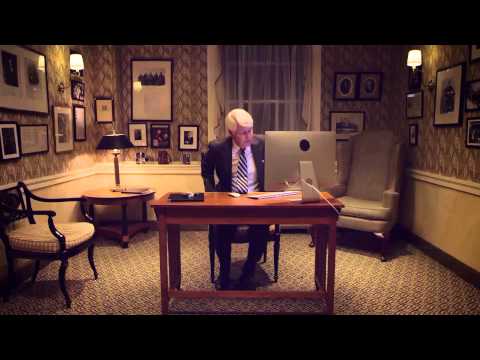 Did you like this article?
Subscribe to our RSS feed and you will not miss anything.
Other articles on BSS, BSS Audio, Cisco, HBS, McCann, Shepley Bulfinch, Harvard University