DJ MCX8000 driver marks a new era in performance, control, and flexibility for the DJ
The device hardware/software MCX8000 software Engine gives total control of Serato DJ and operates autonomously if the computer does not work or you want to change from a DJ to another in a simple and soft.
The MCX8000 is a hardware/software controller for DJ, developed by Denon DJ, whose brand is distributed exclusively in Spain by Gaplasa, which allows you to control both Serato DJ technology Denon DJ Engine on the same computer.
"DJ MCX8000 new controller with software Engine marks a turning point in the development of hardware and software for DJ, and in their performance. It is a device that offers complete control of Serato DJ and operates autonomously in case if the computer does not work and to change a DJ to another in a simple and soft. The MCX8000 sets a new era in performance, control and flexibility to the DJ", explains Ross Goodwin, product manager for Denon DJ.
The DJ can use the MCX8000 with their own USB devices and opt to use Denon DJ Engine, without having a computer connected.
Engine allows the DJ to import Serato DJ 'crates' with all the 'hot cues', as well as to create their own, with the Engine of Denon DJ software.
He MCX8000, with the system Engine, gives answer to all the needs that require them DJs that seek a solution complete and flexible. Among the features provided are: control Engine to not use computer, as well as the possibility of changing to local USBs both using Serato as Engine and Serato's 4-decks.
With the two MCX8000 DJs can switch from one to another by combining Engine and Serato DJ. Its metal chassis and their electronic components ensure a robust and quality performance.
Features:

Technology Denon DJ Engine autonomous operation with support Serato Cue points.
2 USB inputs for standalone mode Playback Engine.
Software Serato DJ para 4-decks.
2 HD displays showing the operation with engine and Serato DJ.
Professional digital 4-channel mixer with 2 microphone inputs and 2 dual XLR outputs.
3 units of integrated effects pre / post fader for engine operation and line inputs.
Pads velocity sensitive to cues, rolls, slicer and samples.
Stage LinQ network connection to control lighting and video.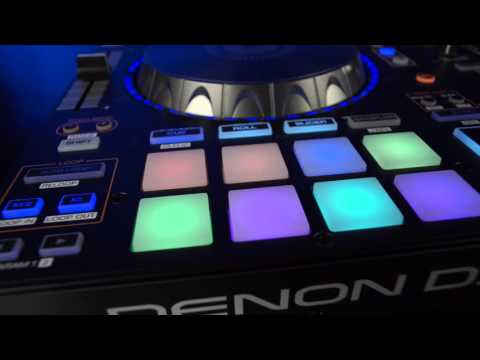 Did you like this article?
Subscribe to our RSS feed and you will not miss anything.
Other articles on Denon, Gaplasa