The Royal Toledo Foundation disseminates its historic heritage thanks to the captured reality
Pioneered the incorporation of techniques of reality captured within the Museum environment, the Real Foundation of Toledo will provide 3D virtual experience that will allow to make an immersive tour in the environment and their collections, which will contribute to disseminating the work and the work of the sculptor Victorio Macho.
The Toledo Victorio Macho Museum will offer a virtual tour of your building so that visitors can tour its facilities on one replica three-dimensional.
This project has been made with the technology of reality captured, applied by Accionawith which it is possible to get the digital model of any space from a set of technologies of recording, photography and video 360 ° that are transformed, in a few hours, in a 3D model identical to reality, as if it were a video game.
Applied captured reality technology by Power Service You can, in addition, facilitate the construction drawings of real environments, functionality of great value in engineering, industrial installations or architectural environment, enabling you to provide accurate and detailed information on the real spaces and their configuration.
Applied to the Victorio Macho Museum, this technology will allow visiting spaces and show their wealth as if you were there in person and thus to publicize the collection bequeathed by the sculptor Palencia.
Power Service held last December the capture of the different spaces of the Museum of Victorio Macho (crypt, Museum and gardens) and has developed a 3D model that reproduces the plastic strength of the work in a reliable way and makes it fully accessible in a digital environment.
With this project, the Royal Toledo Foundation It incorporates most modern display technology to the work of dissemination and disclosure of its historical heritage, being the first Spanish Museum which incorporates these advances.
This allows a virtual tour and immersive environment and its collections of sculptures, self-portraits, portraits of personalities, sketches ..., which will help to spread the work and work of the sculptor Victorio Macho.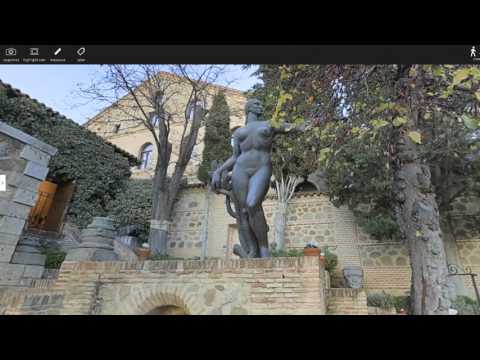 Did you like this article?
Subscribe to our RSS feed and you will not miss anything.
Other articles on Acciona