The failures of Valencia is broadcast live with cameras from Mobotix
Thanks to a camera M15, located in front of the Town Hall Square, you can see every day the mascletà and follow the cream which will take place tomorrow.
This year, the Fallas of Valencia will be live from anywhere in the world thanks to an initiative that they have carried out MOBOTIX, Wolkam and Devisionnetwork.
John Daroqui, director general of Wolkam and Devisionnetwork, has installed a camera Mobotix M15 front of the square of the Town Hall of Valencia to see live each day the mascletà. A transmission that is underway 24 hours without interruption, without limits of traffic and users, and that will continue until the 19th of March which is when will be the cream of the fault.
This project has been possible thanks to the platform's streaming, developed to the hundred by hundred by Wolkam, that is integrates with them cameras Mobotix for relay events and webcams.
The M15 has dual-lens camera, thermal and one day. This allows, in addition to the live broadcast, and thanks to the thermal lens, it is possible to control what is happening and that no danger does not occur with pyrotechnics. You can see what happens inside the mascletá since the thermal lens captures the temperature rises even from far distances and can be seen through the smoke created by the explosion of gunpowder.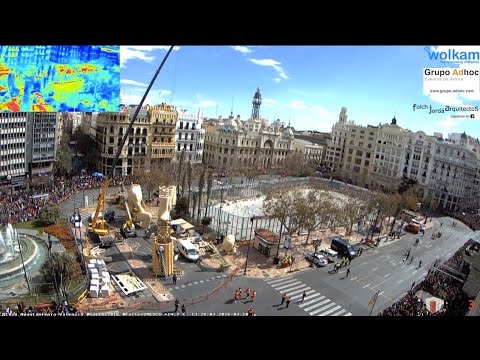 Did you like this article?
Subscribe to our RSS feed and you will not miss anything.
Other articles on MOBOTIX