TruKnox SynClan: software solution for creating asymmetric UHD videowall
This software allows you to generate and run videowalls of ultra high definition in any configuration and scale without complications, of way profitable and without need of add hardware and programs specific.
SynClan, the new software solution for video walls developed by the specialist in digital signage TruKnox Technologiesuse computers outside of the platform and wiring LAN to create asymmetrical videowalls of any configuration and format affordably.
The content is assigned, delivers, and sync (to the precision of individual video frames) between the screens to configure the videowall through local area (LAN) networks, and feed with a mini or micro PC to control each display flat panel in a central video screen design, at the time that these computers are monitored and receive its timing signals from a main centre using low-cost network cables and the SynClan management software.
This software-based TruKnox solution enables system integrators, specialists Pro AV, companies audiovisual rental and event management, designers and retailers to create video walls that are not restricted by limits on the number of screens, shape, orientation screens and resolution over conventional videowall systems typically require a dedicated controller, with a number of specific screens and a complex management.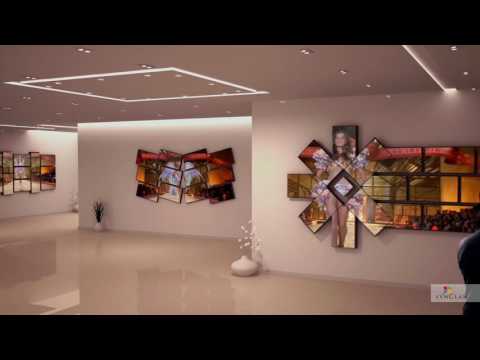 Did you like this article?
Subscribe to our RSS feed and you will not miss anything.
Other articles on TruKnox Technologies