Powersoft Quattrocanali: amplification of four audio channels for medium installations
The Italian manufacturer has used its recent participation at ISE 2017 to present its new platform amplification of four audio channels, comprising three models from 1200 to 3.000W per channel.
Powersoft He has once again chosen the fair ISE, Whose 2017 edition ended a few days ago in Amsterdam and has shared the stand with its Dutch distributor Ampco Flashlight SalesTo show the market its Quattrocanali series, with which this manufacturer completes its range of installation, which includes Duecanali (two channels) and Ottocanali lines (eight channels).
Esta nueva plataforma de amplificación de cuatro canales en 1RU de Powersoft se compone de los modelos: Quattrocanali 4804: con 1.200 W por canal @ 8 ohms; 1.500 W por canal @ 2 ohms, y 3.000 W en configuración puente @ 4 ohms; Quattrocanali 2404: 600 W por canal @ 8 ohms; 800 W por canal @ 2 ohms, y 1.200 W en configuración puente@ 4 ohms, y Quattrocanali 1204: 300 W por canal @ 8 ohms; 500 W por canal @ 2 ohms y 1.000 W en configuración puente @ 4 ohms.
Marc Kocks, manager of business development for fixed installation Powersoft, has said that "if the Ottocanali series was designed for larger installations with critical requirements, Quattrocanali fills the space for small and medium applications where channel count is limited but the need for a flexible product to operate with high impedance systems and low impedance is essential. "
En concreto, esta nueva serie cuenta con potencia suficiente en todos los modelos que la componen para ofrecer sonido nítido y volumen de salida sostenido, especialmente indicado para su instalación en restaurantes, bares, tiendas, etc. A ello se añade la fuente de energía switching característica de Powersoft, con corrección de factor de potencia, manejo inteligente de rieles de tensión y topología de circuito de salida puenteable Clase D de frecuencia switching fija.
Como apunta el responsable de ventas de la compañía, Luca Giorgi, "en particular, el nuevo modelo Quattrocanali 1204, con 300 W por canal, puede abrir un nuevo mercado para Powersoft, que históricamente era reconocido para aplicaciones de potencia más altas. Creemos que en muchas instalaciones pequeñas, como centros de ocio y tiendas minoristas, donde la calidad sonora y la simplicidad de uso son importantes, este producto se convertirá rápidamente en un 'best seller".
Además, Powersoft mantiene su compromiso para reducir el impacto medioambiental con su fuente de potencia switching patentada, que permite que Quattrocanali se use dentro de un gabinete de una unidad de rack y que, de esta manera, los amplificadores puedan transportarse de una vez. Esta línea incorpora también características inteligentes para su instalación en lugares que antes eran considerados poco prácticos e inseguros, reduciendo la necesidad de equipamiento externo.
Quattrocanali is available in versions with or without DSP, both controllable remotely via connections GPI / O standard on the rear panel, software Harmony patented Powersoft to access all functions of the amplifier from a decentralized location, dedicated Web application or application of a third.
This platform integrates seamlessly into your network monitoring and operation can be performed remotely. The operator can also program Quattrocanali off line, which not only saves time, but allows the audio engineer to work in the presets from your office.
The custom interface is also integrated into a screen to be displayed at a glance. The installer can also program different access criteria through 'access manager', so that only access permitted functions.
Quattrocanali remote access is available via both Wi-Fi networks as a standard Cat5 cable so that the user can be just a click away from releasing its parameters and potential modification (PC, tablet or Smartphone). By leveraging the GPI / O connections, architecture Quattrocanali also be used in applications where sound clarity and intelligibility are indispensable.
Powersoft has also presented at this event the model 1602, which is incorporated into the Duecanali series, which has two channels and in terms of incorporating technology is similar aQuattrocanali. The amplifier can handle low impedance loads (2/4/8 Ohms) and distributed 70 and 100V selectable per channel lines.
It also has more than sixteen different output configurations (low impedance, high impedance bridge, parallel mode, and combinations thereof), with a maximum output power per channel: 800W. The expansion of networked audio is performed with the Dante protocol, with a capacity of 4 × 4 channels (not available in previous Duecanali models).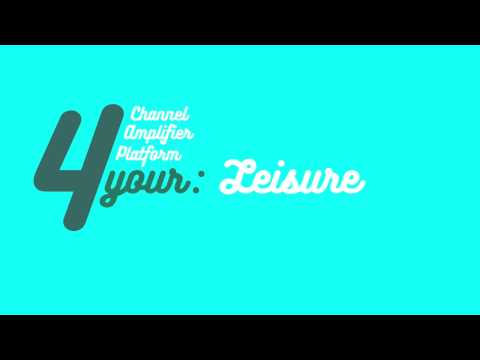 Did you like this article?
Subscribe to our RSS feed and you will not miss anything.
Other articles on Ampco Flashlight Sales, ISE2017, Powersoft