Sennheiser launches advanced digital wireless microphone system 6000
The amazing audio quality that popularized the 9000 series is now available in a two-channel receiver capable of withstanding the most demanding live production even in the most complex RF environment.
Sennheiser recently organized in Hannover an event in which journalists, distributors and featured users could learn about the new digital wireless microphone 6000. Just five years after the release of the popular 9000 series, the German manufacturer bet now for a solution outstanding audio quality and robust RF wireless transmission for use in all types of live productions, including broadcast.
La serie 6000 emplea el mismo modo de largo alcance y el códec de audio digital de Sennheiser tan característicos de la 9000 aunque esta vez va más allá al contar con un receptor de dos canales (en versiones diferentes), un bodypack y un transmisor de mano así como una unidad de recarga para montaje en rack. Digital 6000 ofrece el inigualable modo de transmisión de larga distancia del sistema 9000, acompañado de una masiva banda ancha conmutable de 244 MHz.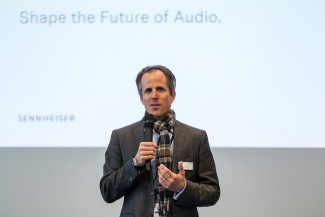 Andreas Sennheiser, CEO de Sennheiser, abrió estas jornadas celebradas en el recinto de Expo Hannover 2000 afirmando "que el esfuerzo y apuesta por la innovación han marcado la historia de esta compañía desde que la fundara mi abuelo, Fritz Sennheiser, hace setenta y dos años. Nuestro reto continuo ha sido siempre invertir en innovación para crear algo que sea realmente novedoso".
Sennheiser, tras destacar el gran número de artistas y grupos musicales de primer nivel que recorren el mundo en sus giras utilizando sus sistemas de microfonía, señaló que "en este momento están convergiendo dos tecnologías: la realidad virtual, donde al audio jugará un papel importante; y la baja latencia para poder transmitir un concierto, por ejemplo, a millones de personas en cualquier lugar a través de streaming". También hizo hincapié en la importancia del audio en entornos colaborativos que conecten personas y negocios.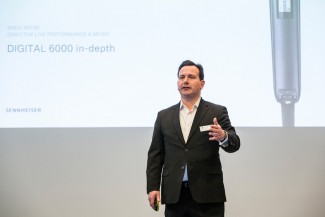 Por su parte, Peter Claussen, COO de la división profesional de Sennheiser, afirmó que "queremos estar siempre en lo más alto para, incluso, estar por delante de todos estos cambios. Los desarrollos profesionales en Sennheiser se centran en como va a usarse una solución y cómo el software puede ayudar como complemento del hardware a flexibilizar y acercar cada solución al usuario".
Greg Beebe, director of the division of Live Performance & Music, after giving the "welcome to the future," stressed the passion that the company has in the development of the 6000 series "A solution in which the user is not restricted by aspects RF and audio frequency because it offers a robust RF transmission for all live productions with easy integration into existing infrastructures in broadcast environments, live events ... ".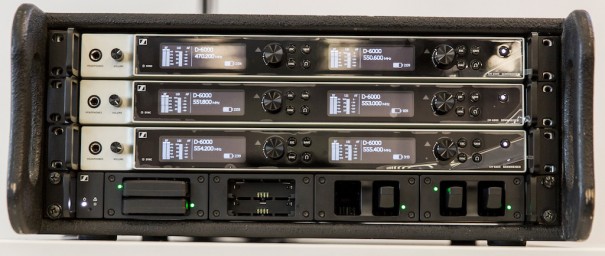 Two better than one
The new digital receiver EM 6000 is available in two versions: with and without Dante card. In both cases, it has two channels, it is easily configurable and has an integrated antenna splitter, Ling Range Mode and proprietary audio coding (Sedac) to ensure the highest quality audio.
Depending on the model, it offers two output Dante Brooklyn or Amphenol RJ-45 cards and AES 256 encryption features interchangeable. Analog, the user can employ XLR jack-3 or 6.3mm per channel. In terms of connectivity, the device is easily integrated RJ45 Ethernet infrastructure and worldclock in / out BNC connectors.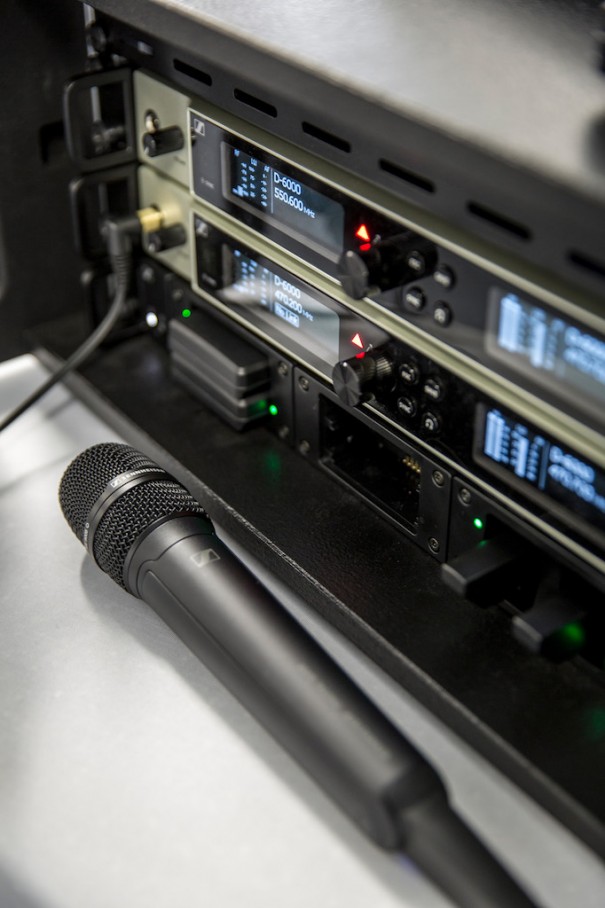 The digital receiver works with two channel width interchangeable 244 MHz band (MHz 470-714), which is covered by three versions of transmitters (470-558 MHz, 550-638 MHz and 630-718 MHz). For larger systems, up to eight receptors can be easily connected in series without the need for an additional antenna splitter as the multichannel system will operate with a single pair of antennas. System latency is just three milliseconds.
If anything has characterized Sennheiser systems, whose brand distributed in Spain Magnetron, es su gran fiabilidad. En este caso, la avanzada tecnología True Bit Diversity permite una correcciones de errores en la transmisión e, incluso, el disimulo de errores adicionales de forma inteligente gracias a la función Intelligent Error Concealment.
True Bit Diversity asegura una mejor calidad de recepción que lo que sería posible con otras técnicas basadas en Diversidad (diversity). En ambientes de RF complicados en los que la señal se corrompe temporalmente a tal grado que la corrección de error de la transmisión no puede repararla, la tecnología de disimulo de errores adicionales inteligentes entra en acción. Esta emplea algoritmos de aprendizaje inteligentes para reemplazar la señal corrompida, permitiendo una transmisión impecablemente donde otros sistemas digitales fallarían.
In addition, recipients of the 6000 Series Digital are equipped with a Link Quality Indicator to detect problems in advance. They also have a friendly eye OLED monitor that allows you to check at a glance the quality of the RF signal, the link, frequency of use, cryptography or battery status.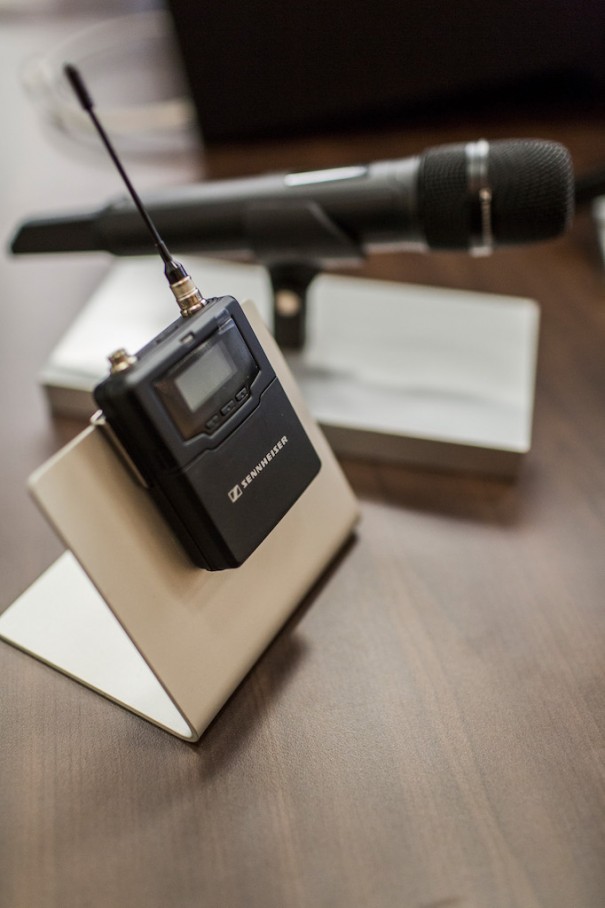 Transmitter and petaca
As regards the transmitter (SKM 6000), it supports up to 17 different acoustic capsules (2000 Digital 9000, Neumann KK 205 and KK204 ...) according to each application. But perhaps most striking is its robustness in frequency because it is completely free of intermodulation even close to multiple transmitters.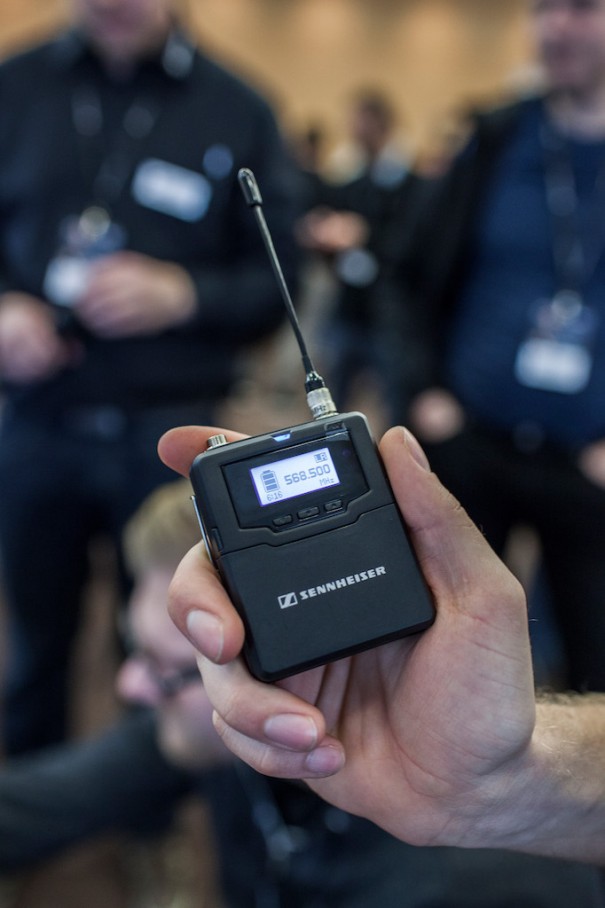 The transmitters use the same high-performance rechargeable accupacks units of the 9000 series.
As for the beltpack (SK 6000), Sennheiser presents a lightweight and robust digital flask. Its high bandwidth ensures flexibility and reliability even in the most polluted and demanding RF environments.
SK 6000 bodypack is ready for use with clip-on microphones MKE 1 (omni-directional) Sennheiser well as digital transmission versions of the MKE 2 (omni) and MKE 40 (cardioid).
It is remarkable that the new proposal Sennheiser works with standard antennas active and passive UHF, while filters selective antenna frequency are contained in the EM receiver 6000. Therefore, the infrastructure of existing antenna in an installation can still be used with consequent cost optimization.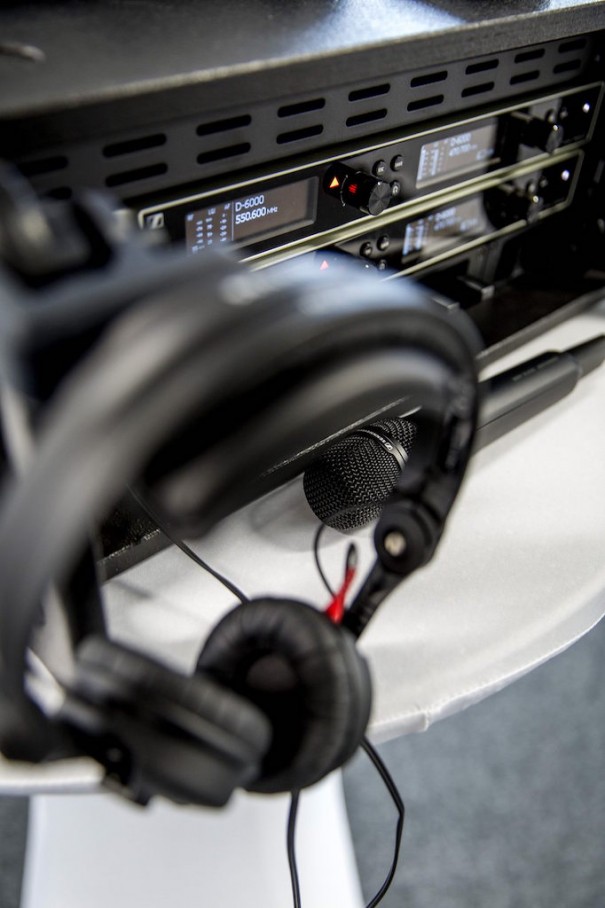 charging station
Para agilizar la producción de eventos en directo, Sennheiser acompaña esta serie con la estación de carga L 6000, con un diseño modular capaz de integrarse en racks de 19 pulgadas (1 RU). Una ventaja es que permite añadir cuantos módulos de carga de baterías de iones de litio sean necesarios (hasta cuatro). Cada uno de estos módulos recarga dos petacas o dos baterías para los transmisores de mano. El usuario puede seguir fácilmente el estado de carga de cada batería gracias a un display Led en color. Además, si desea una información más detallada como ciclos de carga o capacidad restante pueden monitorizarse de forma remota e inalámbrica a través del software Wireless Systems Manager.
Finally, regarding the new 6000 series, it points out that the entire ecosystem, including charging station, offers an intelligent, remote and wireless monitoring via Wireless Systems Manager (WSM) with the possibility of scanning the system and setup. Its automatic frequency setting and software control and monitoring WSM engineer facilitate the work of monitoring and RF engineer.
The 6000 series is compatible with the long-range mode Digital 9000; Also, the 6000 Series transmitters can be used with the camera receiver EK 6042.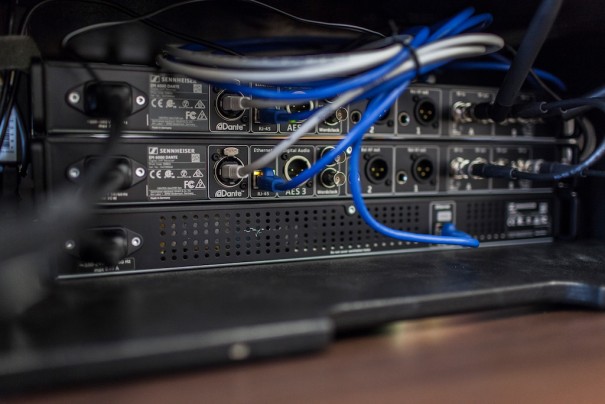 The 6000 test series
Para demostrar las posibilidades de la nueva serie 6000, durante las jornadas de presentación en Hannover Sennheiser organizó en el Pepermint Park de la Expo un concierto protagonizado por la cantante suiza Anna Rossinelli quien deleitó a todos acompañada de guitarra y bajo con un elegante pop-soul. El brillo del audio y la robustez en la transmisión de la serie 6000 sorprendieron a cuantos acudieron a este concierto de la joven cantante que representó a Suiza en 2011 en el Festival de Eurovisión.
Para que el nuevo sistema de microfonía inalámbrica llegue a los usuarios con la máxima garantía, Sennheiser cuenta en sus factorías con los más estrictos procesos de control de calidad. Basta visitar el centro de producción de Hannover para darse cuenta de que la calidad roza la obsesión. Todos los equipos que aquí se fabrican se someten a los más duros controles de estrés en los se ponen a prueba a temperaturas extremas en hornos, se dejan caer una y mil veces o se someten a fuertes vibraciones. Solo aquellos equipos que superan con éxito todas estas duras pruebas llegarán finalmente al mercado.
Furthermore, in developing solutions Sennheiser, as emphasized by Peter Claussen, collaborating engineers and users face to make changes in the final version at the time of launch ... and all this, without compromising on agility of processes with a strong commitment to R & D.
His contributions to technology have been recognized with awards such as the Scientific Achievement Award, awarded by the Academy of Motion Picture Arts and Sciences of the United States, Grammy, Emmy and other granted by various specialized organizations such as the AES.
Its factories are located in Germany, Ireland and Mexico where all the components that make up the extensive portfolio of solutions of the companies in the group are manufactured: Neumann, Berlin and Sennheiser Communications.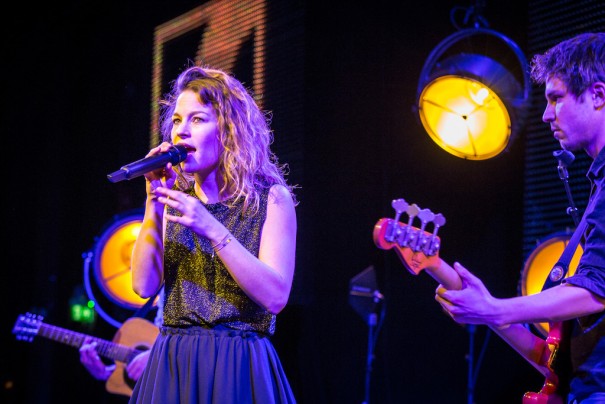 Did you like this article?
Subscribe to our RSS feed and you will not miss anything.
Other articles on Magnetron, Sennheiser, Sennheiser Communications