LEDBlade offer a new visual experience with technology LED strip Prolight + Sound 2017
The imminent celebration of Prolight + Sound 2017, from 4 to 7 April in Messe Frankfurt, will show the possibilities and applications of this innovative system developed by Hungarian service provider Visualpower visual technology.
The system LEDBlade It comprises a straight component, called the original LEDBlade Stripe, and the newly developed Visualpower LEDBlade Curve, whose chances will be displayed from 4 to 7 April in Prolight+Sound 2017 (hall 4 – stand A25).
Create depth of space, increase the visual area or perform any geometric design are some of the features that LEDBlade offers, adds an extra set of tools to design dynamic video.
Both LEDBlade Curve as LEDBlade Stripe can be combined flexibly as an independent visual element or integrated into a complex design to create a visual experience impact.
One of its advantages for designers and creative events is its quick and easy mapping through any media server or projection control device to generate a perfect picture in both television and live events.
LEDBlade es resistente en entornos exigentes, tanto para su uso en exterior (IP65), así como compacto y ligero para facilitar el transporte. Sencillo y rápido de instalar, se puede montar diariamente sin problemas, ya que ambos componentes utilizan el mismo cableado y opciones de alimentación, así como . de numerosas opciones de sujeción y fijación, incluidos el deslizamiento, la rotación o el magnetismo.
Radoslaw Bogusz, regional sales director LEDBlade, said that the system "is a useful addition to any conventional visual equipment and customer feedback is very positive: each new event or installation LEDBlade create a new user. The visual experience is impressive and wide range of possibilities is enormous. "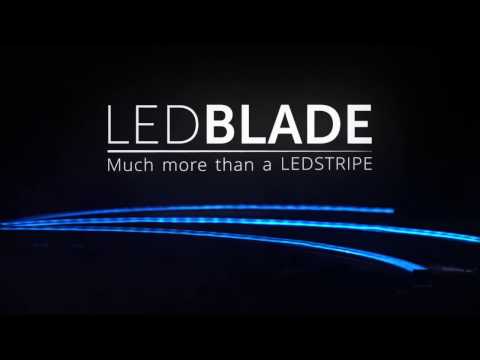 Did you like this article?
Subscribe to our RSS feed and you will not miss anything.
Other articles on LEDBlade, Prolight+Sound2017, Visualpower