Cubensis Project becomes flat in tactile and interactive surfaces with Touch Wall
The company has shown the possibilities offered by this touch videowall, which allows access to all content previously programmed in an interactive manner, during an event held by Mouse Production for the Instituto de Empresa.
The R & D Cubensis Project It has developed the Touch Wall system, which makes touch any flat surface where you want to display interactive content or project: screens, walls, floors, ceilings, tables, etc. This tool provides extensive and varied applications for events, performances and presentations as well as to create gamificadas actions.
Precisely the official premiere of Touch Wall has recently conducted an event in which mouse Production Cubensis Project chose to carry out the technological part of LawX event, organized by the Instituto de Empresa in Madrid Matadero (see attached video).
Cubensis Project provided the hardware and software Touch Wall needed to convert a large LED display (7 meters long by 3 long) into an interactive surface touch, so that the audience, playing with the palm of your hand screen surface, could open panels and access various media content on this event advocacy.
In celebration of the tenth anniversary of its activity in the market (more data Digital AV), Cubensis Project now joins this tool for interactive communications with high visual impact.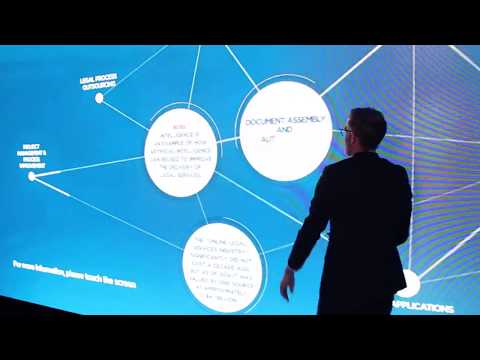 Did you like this article?
Subscribe to our RSS feed and you will not miss anything.
Other articles on Cubensis, mouse Production