InfoComm 2017 Kramer chooses to present its management and control solution based on the cloud
The manufacturer shown in this audiovisual event, which began today in Orlando, its management and control platform based on the cloud for application in any AV installation.
The new solution Kramer Control, described by the company as the "new generation of AV control", enables IT / AV managers to control, monitor and assist in any audiovisual installation.
By leveraging existing IP network infrastructures thanks to the system architecture, it provides reliability and scalability to the space in which it is applied.
This platform management and control cloud-based, professionals can learn in detail until the 16th of this June in lnfoComm 2017 (stand 2930) in Orlando, is ready to operate and integrate into panels that can be customized for final user.
Kramer Control performs automatic data collection, with an intuitive and easy programming, and customizable user interface.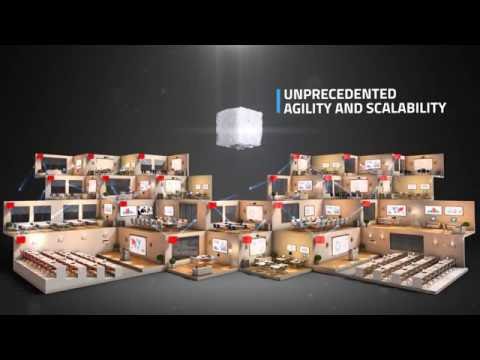 Did you like this article?
Subscribe to our RSS feed and you will not miss anything.
Other articles on InfoComm2017, Kramer, Kramer Electronics