Robe revolutionizes the market with its multifunctional robotic luminaire MegaPointe
This all-in-one dramatic lighting in a compact size offers advanced features such as parallel beam of 475W, 2,215,000 lumens color wheel with thirteen dichroic filters and white, as well as nine rotating gobos and static fourteen, among other features .
Designed by Robe to set new standards for robotic luminaires, the new MegaPointe uses a unique light source short arc 470 W, with an optical producing ultra bright parallel beam and spectacular incredible projections gobo spot with a smooth CMY color mixing and many effects available for separating and shaping the light in the Spot, Wash and Beam modes.
The zoom lens has a range of 1.8 at 21 ° in the Beam mode and goes from 3 to 42 ° to Spot, with a clean output through a front lens of 150 mm diameter and a total output of 20,375 lumens and an impressive CRI of over 80. with its new effects engine, you can create spectacular projections in air, after twelve dynamic preloading flower beams and effects.
Estos últimos pueden afinarse aún más con beam shaper, que puede simular efectos de shutter de marcos y crear figuras rectangulares, así como rotar y ser indexable. Al utilizar los filtros frost 'bajo' y 'medio' con cualquier combinación de colores del sistema de mezcla CMY, se produce un suave y uniforme baño.
MegaPointe, de tamaño compacto y 22 Kg. de peso, incorpora una rueda para catorce gobos más uno abierto, equipada con gobos de vidrio para proyecciones en superficies con precisión e impresiones en aire, además de una segunda rueda que contiene nueve gobos giratorios, indexables y remplazables. Ambas se pueden combinar con una rueda de animación bidireccional, de rapidez variable, para utilizarse conjuntamente con cualquiera de los gobos o sola para realzar o producir efectos sutiles y detallados.
Un control hot-spot remoto y ajustable puede influir aún más en la apariencia de la fuente de luz, aportando más versatilidad con una serie de efectos preprogamables de estrobo 'variable' y de pulso. MegaPointe es el resultado de la experiencia de Robe como fabricante de robóticas premium, y ha sido desarrollada por el equipo de trabajo de I+D, en colaboración con profesionales esta industria para establecer nuevos estándares, como ya ocurrió con la presentación de Pointe en 2013.
This development was followed in 2015 MiniPointe luminaire, designed for small and medium applications and whose range is completed with the MegaPointe multifunctional, suitable for live concerts, festivals, electronic dance, TV productions and all kinds of events live music and permanent installations.
The first MegaPointe have been seen in action before its world premiere in the lighting equipment production Main Stage, designed by Sander den Otter to Mysteryland 2017, the musical event and oldest dance in the Netherlands, produced by ID & T .
Presentation by EES in Spain
The launch of MegaPointe is supported with product demonstrations worldwide and roadshows by the network of subsidiaries and distributors Robe (the full list of international events is available on the manufacturer's website), although its first international trade show it will be held at Plasa 2017, from 17 to 19 September in London.
In the Spanish market, Entertainment Equipment Supplies (EES) Will present a preview MegaPointe on 22 September at the Sanpol Teatro de Madrid, for which assistance is only necessary to complete this form.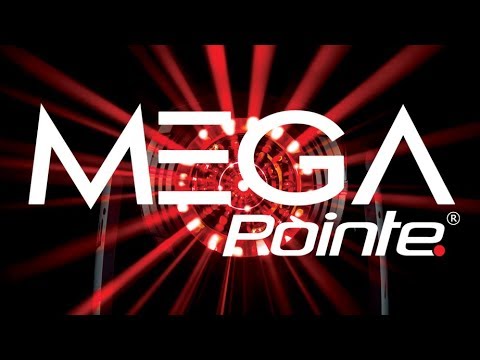 Did you like this article?
Subscribe to our RSS feed and you will not miss anything.
Other articles on EES, Robe, Robe Lighting