LG Electronics will sponsor the premiere of 'Agora'
LG Electronics patrocinará en exclusiva el estreno de

Ágora

,

la nueva película de Alejandro Amenábar

.

Es la primera vez en España que una empresa establece un acuerdo de colaboración similar con un proyecto cinematográfico

.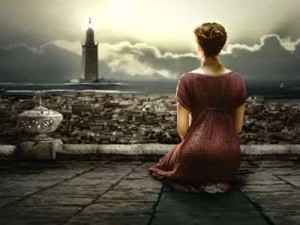 LG Electronics ha decidido unir su imagen a la última creación de Alejandro Amenábar, Ágora, la película más ambiciosa del cine español producida por Mod Producciones, Himenóptero y Telecinco Cinema cuyo estreno tendrá lugar el próximo 9 October. The collaboration between Ágora y LG, la más importante hasta la fecha entre una marca y una superproducción cinematográfica española, arrancará este lunes en Telecinco a través de una campaña publicitaria creada conjuntamente con el departamento de Iniciativas Especiales de Publiespaña. LG se integrará con la campaña de Ágora en Telecinco a través de dos lanzamientos clave: las nuevas televisiones SL de LG sin marco y ultraslim y el móvil New Chocolate BL40, que llegará al mercado español durante el mes de octubre. La colaboración de LG y Ágora tendrá su punto culminante durante el preestreno de la película, un evento vinculado a LG de forma exclusiva que el próximo 6 de octubre congregará en los cines Kinépolis de Madrid a más de 4.000 people, entre las cuales se encuentran los oscarizados Alejandro Amenábar y Rachel Weisz, así como los actores de la película Max Minghella y Oscar Isaac y numerosas personalidades del mundo del cine, la cultura, la comunicación y la televisión en nuestro país.
You liked this article?
Subscribe to our RSS feed And you won't miss anything.
Other articles on Lg